The Lord's Will
"I have been inspired by the presence of the Lord. I have been listening to bible lessons since last year, studying Leviticus and Numbers. I feel as if I were one of the Israelites at that time. Thinking it over and over again, I have learnt a lot. I also want to study 'Five Books of Moses' once so that I will become a person who understands God's will. In addition, my aunts are eager to introduce a boyfriend to me, saying that it would be no good for me to have no partner after my age of 40s. I insist that I just want to find a Christian brother in the Lord. But I also feel that the Lord's will for me is to work and live well by myself. Some people view me in a weird way. Sometimes I'm at a loss because of this. I also don't dare to casually get along with unbelievers."
(Sister Luo)
Thank God for Sister Luo's willingness to live in accordance with the Lord's will. May the Lord give her confidence to overcome so many difficulties so as to be loyal to her own feelings and the Lord's guidance; and to witness the Lord in her life.
---
The Spirit Searches All Things
"A sister was weak. So I wanted to teach her the words of the Bible. I told her, 'The more you listen to God's words, the more you will understand.' But I couldn't tell her specifically what verses and chapters. My tone was a bit heavy because what she had done didn't conform to the teachings of the Bible. Later we listened to Radio Liangyou together. It was great! It summarized and concluded the biblical verses I had said. Moreover, it told us in details what books, chapters and verses of the Bible I had talked about. The sister was convinced completely, saying that it wasn't I who was teaching her, but was God who was teaching her! Then she admitted that she was wrong. Thank God! She said there was really God! I think that the Holy Spirit can search all things! Now I listen to your programs every day. I have also supported many people."
(The Old Sister)
Thank God on behalf of An Old Sister. "Come near to God and He will come near to you." Please pray that the Old Sister will rely more on God to establish people and serve humbly and that she will glorify God.
---
Gospel Broadcasting
Brand New Program: At the end of March, there was a replacement by a three new programs scheduled on Radio Liangyou: "My Story, My Sky" – listening to stories and understanding life, "Let's Grow and Glow Together!" – establishing marriages and rebuilding families, and "Oh My God" – answering questions on belief. Please pray for these production teams and ask God for wisdom and creativity.
Lay Training Program: Courses of ten subjects and questions for the first level have been uploaded to the "LTS App". Students who have passed the multiple-choice examination of the nine subjects can enter the second level. The purpose of this course is to enhance the popularization of theological education among Chinese. It allows believers to deepen their understanding of the Bible through a self-study mode. Ask God to help the teachers meet the needs of the classmates and establish believers' spiritual growth when they write and set questions.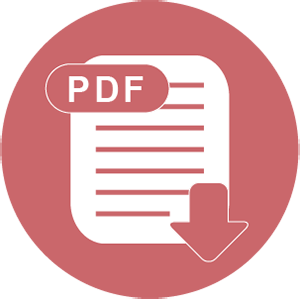 Download