The Meaning of Life
"Living in a remote mountainous region and being uncivilized, I was reached by the grace of God at work and studied the Bible at a family church. Then I took an odd job at a children care center, growing crops and raising livestock for seven and a half years without pursuing any spiritual interests. Wasting time and letting God down, I have glimpsed the same single and poor me in coming decades. I have been living in the same place for a long period of time and have got used to my life. It seems to me God doesn't give me any guidance and I don't know where I should go. If this continues, I will fall back into the same abyss. Pray but being speechless, fast without successes. Thankfully I'm healthy, I'm not houseless, I have enough food and clothing. What is the meaning of life? I know full well that He is the answer to all questions."
(Audience "Brother Anonymous")
May God's words guide "Brother Anonymous" and lift him up. Pray that he will build a close relationship with God and be spiritually happy.
---
Legal Aid
Jointly initiated by the China's Supreme People's Procuratorate and the All-China Women's Federation, a special campaign has been launched to strengthen judicial assistance to the women in need. The campaign aims to support women who are eligible for assistance. The targets include women farmers who have the risk of returning to poverty, female victims of crimes such as sexual assault and domestic violence, women who bear the responsibility of raising children or supporting the elderly as their family's breadwinners have died or lost their ability to work due to criminal conduct, women who are seriously ill or disabled, and the aged women who have no alimony payers or whose alimony payers are unable to support them.
("Xinhua Net", April 7, 2022)
Pray that God will take charge of the Judiciary and enable the officers to administer justice to protect people under the law. Pray that people are kind and compassionate and willing to help the underprivileged.
---
A Long Way to Go
A television station in Hong Kong spent three months in China to film a documentary on ten counties which are in extreme poverty. It shows the changes of these places. People can thus learn more about the lives of those the majority of whom were ethnic minorities living in remote regions. The regions are "poor" from a biblical perspective as well. In 2007, one of an ethnic in Yunnan was upset due to a family-related problem. He was introduced to a gospel broadcast and became a Christian. His whole family believe in God. Then he received training and took the initiative to preach the gospel to nearby areas and shepherd followers of Jesus. He has blessed a lot of people and led many compatriots to salvation.
May God bless the above ethnic pastor as well as his missionary team, and make them the gospel messengers of their ethnic group and those around them to preach the gospel about Jesus' life to the Southwest regions. May God equip and ignite local followers to preach the gospel among the minority groups of the regions where outsiders cannot reach.
---
Gospel Broadcasting
Under the Pandemic: Under the fifth wave of the COVID-19 pandemic, one-thirds of our colleagues and their family members were tested positive for the virus. Thankfully their symptoms were mild and have already recovered after rest. Our office temporarily closed in March, and has gradually resumed operation in April. We are grateful for the efforts of our well-prepared and trained staff to maintain normal production and broadcast by working from home over the past two years.
Liangyou Theological Seminary (LTS) App: With the launch of the updated app in late January, we have a good start of the newly designed program. The monthly number of our mobile app downloads is similar to that of last year. Audience are expected to gradually adapt to the new way of learning. Teachers have been working hard on compiling the questions of multiple-choice tests in smooth progress.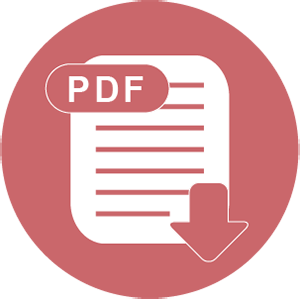 Download