Emotional Blackmail
"For the last 13 years, I have to climb six floors to get home every day. Last year, my husband and I finally bought a small flat with lift access. I was conscience-stricken though when seeing my 70-year-old father lives on the third floor of a building without elevators. Should I swap the flat with his as I'm much younger than him? I hesitate because I don't want to climb the stairs either. The flat where my father is staying was also bought by me under my provident fund loan. However, I always have thoughts of relocating my parents to a better flat. At the same time, should I think about us who are in our middle age? We want to have a flat with lift access too. But I began to pity my father who needs to climb three storeys. My husband and I plan to buy a bigger house in a few years, and let my father live in this house with elevator."
(A Sister)
May the Lord affirm the heart of "A Sister" that she can frankly open her thoughts and arrangements with her father, and to resolve their dilemma. May the Lord lead and guide her all along.
---
Back Against the Wall
"Sister Li is a very spiritual person, and she keeps covering her husband's evil deeds. In fact, her husband becomes demonic whenever he is drunk. With eardrum perforated and face deformed, sister Li has almost been strangled to death. She did communicate with her husband, but nightmares always come when he consumes alcohol. Sister Li had quietly bore with all these. We have all witnessed these. Ultimately, she couldn't tolerate him any longer. 'His daily ferocious attacks on me dripped away all my love to him; the grievances against him were however spread to my two children. Can't go on like this, whether divorced or separated, let my husband quit alcohol at least,' said sister Li. She has no retreat. Being a victim of domestic violence and husband's unfaithfulness, she filed for divorce with no regret, but with peace rather. We are on her side too."
(Sister Jiang)
Ask the Lord to comfort sister Li, let her bravely get over the suffering of domestic violence inflicted by her alcoholic husband. Let him realize the impact of addiction to his family and be willing to receive treatment. May the Lord have mercy on the family.
---
Psychological Dilemma
Earlier, a survey of "social phobias" found that up to 80% of the university students interviewed said they had slight "social phobias". Despite the increasing prevalence of such barriers, many young people use the term "social phobias" as a ridicule for escaping from society. Faced with overcrowded living conditions, total disrespect for personal space, pressure to deal with strangers in the workplace, as well as the fierce social competition, many young people will choose to withdraw from part of their social life and hide behind the label of "social phobias" for protection.
("China News Weekly", April 7, 2022)
Pray for the young people of this generation when all kinds of pressure have made them breathless. May the love of the Lord come upon them and bring them true freedom in salvation. Pray that their inner fear and anxiety be relieved, and they are fully healed.
---
Counterfeit Certificates
With the development of innovative technologies, new industries have been created. Vocational training institutions therefore grab the business opportunities and put forward various training courses. Chaos in the industry, however, occurs frequently. Some fake the names of other institutions and falsely publicize, train and issue certificates; Some claim to help students with academic qualifications to meet the registration requirements of vocational skills examination. In mid-March, the Ministry of Human Resources and Social Security issued "Notice on the Special Management of the Counterfeit Certificates in the Technical Skills Category", requiring all sectors to comprehensively verify the evaluation and certification activities of technical skills training.
("Beijing Evening News", April 7, 2022)
Pray that the work of credentials verification can be conducted smoothly and stop the dishonest acts of vocational training institutions. May the government establish an appropriate and effective vocational training mechanism to create more education and employment opportunities for the people.
---
Gospel Broadcasting
Under the Pandemic: Under the fifth wave of the COVID-19 pandemic, one-thirds of our colleagues and their family members were tested positive for the virus. Thankfully their symptoms were mild and have already recovered after rest. Our office temporarily closed in March, and has gradually resumed operation in April. We are grateful for the efforts of our well-prepared and trained staff to maintain normal production and broadcast by working from home over the past two years.
Liangyou Theological Seminary (LTS) App: With the launch of the updated app in late January, we have a good start of the newly designed program. The monthly number of our mobile app downloads is similar to that of last year. Audience are expected to gradually adapt to the new way of learning. Teachers have been working hard on compiling the questions of multiple-choice tests in smooth progress.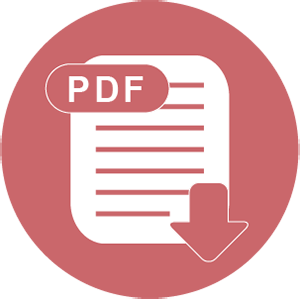 Download