Having Lung Cancer
"I have had lung cancer for five years. My recent examination indicates that my sickness worsens again. My daughter studies in the third year of senior high school and my son in the third year of junior high. My husband is a deliveryman. I don't want to borrow money for treatment. I don't want to receive financial help from the church anymore. Although I have believed in the Lord for two years and have been baptized already, I have no confidence to overcome the pain of cancer. Please pray that my life will not be too intolerable for fear. My son is very rebellious. He only likes playing with his mobile phone. When he isn't allowed to play with it, he quarrels about this. His grandparents have brought him up since his childhood. This is because we have been working outside our hometown. I feel very guilty and anxious. Seeing my child in such condition, I think it is my own responsibility. I'm helpless. I don't know how to finish the last journey?"
(Sister Zeng)
Our loving God, may sister Zheng always rejoice in You and get spiritual wounds healed. May she experience the Lord's peace and protection in injury and chaos and give sister strength to deal with her emotions issue.
---
Faith Has Made Me Silly?
"I'm a member of the evangelistic ministry in my church. My husband's whole family doesn't believe in Jesus, but they don't object to the faith of mine and my children. My elder brother and sister, who were lawyers, said that my faith in Jesus had made myself silly. They said, 'You have lost yourself because of your faith in the Lord. You blindly sacrifice a lot for your family. Your husband only knows how to get and enjoy. What is the advantage of you being so good? You have to dress up, to be stronger and to live your own life…' In fact, it isn't true that I don't dress up. I'm very neat and clean. But I just have no gorgeous and fashionable clothes. I think it is okay to play my role well at home silently. I may be lacking in wisdom."
(Sister Huang)
Pray the Lord helps Sister Huang understand her role and it is grace to possess what she has. Also pray that the sister can rely on the Lord to affirm herself, play her role well with self-confidence, and also know how to choose what should be "listened".
---
Guaranteeing Food Supply
During the annual "Two Sessions", the Minister of Agriculture, said in an interview that the government will take measures in three aspects: "Guaranteeing the quantity" means that the country must maintain at least 1.8 billion mu (120 million hectares) of cultivated land. "Improving the quality" means strengthening the development of farmland and improving the management of cultivated land so as to improve its quality. "Managing the uses" means strengthening the control over the uses of cultivated land, strictly punishing the illegal activities of occupying cultivated land for non-agricultural purposes, strictly controlling the conversion of cultivated land to other kinds of agricultural land, and setting priorities for planting purposes of cultivated land".
("China News", March 6, 2022)
Please pray that the policies can be implemented properly and that farmers can make use of resources with flexibility to provide enough agricultural products for consumption. Also pray that everyone be more cautious in the process of production, transportation and consumption so that wasting will be reduced.
---
Injustice in a Workplace
The annual "Two Sessions" proposed that gender and age discriminations in the scope of employment would be resolutely prevented and corrected. Subsequently many of the representing members also expressed their opinions, including the proposals to gradually lift the "35-year-old threshold" for the civil servant recruitment and to formulate the laws of anti-discrimination in employment etc. In fact, various discriminatory words are common in job advertisements of China, such as: "Over 35 years old? Not accepted!"; and "Girls? Not accepted!". According to a new survey, nearly 70% of the respondents agree that there are discriminations in the field of employment.
("China News", March 6, 2022)
Please pray that all forms of discrimination can be eliminated in the society to allow everyone to be treated equally. Pray for those who are troubled by job seeking. Ask God to attract them, and help them gain confidence and strength by approaching the Lord every day.
---
Gospel Broadcasting
Timetable Change: Our broadcast timetable revises at the end of every March and October. Brand new programs are simmering well in the pot ready to be served. Please pray for each producer and his team, of programs new and old, that timely messages are wonderfully made, something listeners may savor and enjoy. Under the threat of the intensifying pandemic, we have asked all coworkers to work from home in March. May God strengthen each one as they work at home that all equipment, computers, and internet will operate efficiently so productions can still meet the schedules.

Staff Retirement

:

There is a time for staff change over, as the tide of retirement keeps coming mercilessly. Appointing staff for replacement is also crucial, may God raise up the next generation of broadcasters for such responsibilities. Please pray for smooth transitions, orderly management, program creativity, and far-reaching platforms, that coworkers may, with His grace, complete their tasks even under the ruthless pandemic.

We are witnesses of Him who is the God that performs miracles

.

for

"You are the God who performs miracles; You display Your power among the peoples."

(Psa. 77:14)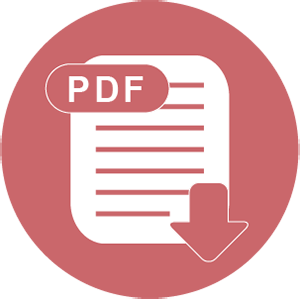 Download