I Am Really Lonely
"My husband has had an affair, I forgive him for the sake of our family. But I always feel weird as if there is a thorn in my heart. My husband also doesn't open his heart to me. Moreover, I believe in God. As I have handled my marriage in a way like this, I particularly feel that it is my failure and guilt. I also haven't set a good example. Although I'm very eager for a close marital relationship with mutual support, my marriage is full of despair and depression. I have also thought of various past events done by my husband and mother-in-law. I'm really sad and cannot forgive them. I'm mentally exhausted. Sometimes I cannot fall asleep at night. I'm also unhappy. My mood has been affected. I seem to have lost the ability to socialize with people. It is difficult to open my heart to others. I don't know if it is abnormal. I feel I'm really lonely."
(Sister Qun)
May the Lord's love and comfort heal Sister Qun's mentality of being betrayed. Please pray that she can rely on the Lord to become tough and truly forgive her husband. Also pray that she can rely on the Lord to remove the shadow in her heart and start a new life.
---
Different Feedback
A policy of "Two-way Reduction" in education has been implemented in China since last year. That is reducing the homework burden faced by students at the stage of mandatory education and the burden of off-campus training. After the policy has been implemented, there are still some issues needed to be resolved. Since the off-campus trained teachers who have been laid off. It is recommended to establish a recruitment system so that they can return to public schools. Another educator points out that teachers' work, responsibilities, and even mental pressure are even greater than before. The educator adds that the implementation of other educational reforms, such as changes of the existing education evaluation system and college admissions methods, need to be continued.
("China News", March 4, 2022)
Please pray that Chinese officials will have wisdom and foresight to provide the next generation with healthy learning environment. Also pray that teachers will have healthy bodies and mind to cope with their challenging educational employment.
---
How to Pray
"My daughter dated and shacked up with someone. But they broke up after a few years. Her health had become poor and she had suffered from depression after her partner disappeared. Since 2020, my daughter has been working outside hometown. She looked for treatment blindly and was deceived. She has owed more than RMB$100,000. After that, she dates again. She wants to repay the debt and to get married. My church notes that there is an organization which provides pre-marital counseling. However, we haven't entrusted this to God in advance. My daughter's boyfriend dislikes her belief in God. Currently she is crushed by heavy burdens every day. Being so sad, her insomnia is even worse. I don't know how to pray before God so as to comply with God's will?"
(Sister Xie)
Please pray that Sister Xie and her daughter will gain the wisdom from God, learn from the Lord's word and build up their spiritual life. Pray that the Lord's words become the driving force and guidance of their life.
---
Reducing Risk
The Beijing Municipal Drug Administration has studied and formulated the management guideline and solicited opinions from the public in order to ensure the safety and quality of drugs purchased online. Drug storage sites and transportation must meet corresponding conditions. When drugs are delivered to consumers, there must be neither transfer of transportation nor transfer of storage; and drugs and non-drugs must not be delivered together. In addition, drugs purchased online should have a one-time "seal". Once the seal is opened, it cannot be restored to its original state and cannot be reused. Consumer finds that the seal has been damaged, he can refuse to accept the drugs.
("Beijing Daily", March 7, 2022)
Please pray that the government can implement useful regulations to ensure drug safety. Also pray that manufacturers, suppliers and sellers of drugs will run business with conscience and that they will not endanger the health of others.
---
Gospel Broadcasting
Timetable Change: Our broadcast timetable revises at the end of every March and October. Brand new programs are simmering well in the pot ready to be served. Please pray for each producer and his team, of programs new and old, that timely messages are wonderfully made, something listeners may savor and enjoy. Under the threat of the intensifying pandemic, we have asked all coworkers to work from home in March. May God strengthen each one as they work at home that all equipment, computers, and internet will operate efficiently so productions can still meet the schedules.

Staff Retirement

:

There is a time for staff change over, as the tide of retirement keeps coming mercilessly. Appointing staff for replacement is also crucial, may God raise up the next generation of broadcasters for such responsibilities. Please pray for smooth transitions, orderly management, program creativity, and far-reaching platforms, that coworkers may, with His grace, complete their tasks even under the ruthless pandemic.

We are witnesses of Him who is the God that performs miracles

.

for

"You are the God who performs miracles; You display Your power among the peoples."

(Psa. 77:14)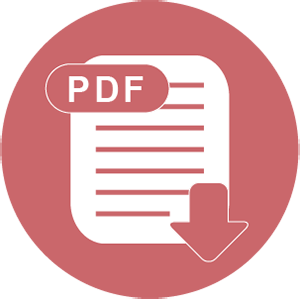 Download