Overstressed
"I'm a mother of two children, and as my husband works out of town, I have to take care of our children alone. I used to be didactic, even used corporal punishment sometimes. Now, I just hide in the room to pray to the Lord. I asked myself if I was too dominant and disrespecting her. Sisters at church feel that I'm too diffident. Whenever we clash, I would pray in silence, but she would beat me, scold me, and throw things, making me sad. I'm overly worried about her apathetic behavior, disrespect for her elders, and academic problems; I'm also worried about my husband who is works very hard all the year round. I have no friends around. Due to the epidemic, I haven't been to church for two years, and I don't know how to release the tension."
(Sister Li)
Pray that the comforting Lord will console Sister Li's heart, and prevail her sense of helplessness, and may the word of the Lord become motivation for Sister Li to gain strength from Him to take care of her family.
---
Dangerous Situation
"I feel like an incompetent Christian who have always lost control of emotions in the past. When there is dissatisfaction in life, I will go smash the glass of the bathroom door at home. I become paranoid, feeling hurt by others, and always have their hurtful words haunting my mind. Without living as good as the non-believed, I feel sorry for God, for my family and myself. It's so sad. I hope to be comforted and understood, not despair. My spiritual life has dropped to such a dangerous situation that I can no longer rejoice. Life is so tough and difficult for me."
(Sister Zheng)
Our loving God, may sister Zheng always rejoice in You and get spiritual wounds healed. May she experience the Lord's peace and protection in injury and chaos and give sister strength to deal with her emotions issue.
---
Gospel Broadcasting
Timetable Change: Our broadcast timetable revises at the end of every March and October. Brand new programs are simmering well in the pot ready to be served. Please pray for each producer and his team, of programs new and old, that timely messages are wonderfully made, something listeners may savor and enjoy. Under the threat of the intensifying pandemic, we have asked all coworkers to work from home in March. May God strengthen each one as they work at home that all equipment, computers, and internet will operate efficiently so productions can still meet the schedules.

Staff Retirement

:

There is a time for staff change over, as the tide of retirement keeps coming mercilessly. Appointing staff for replacement is also crucial, may God raise up the next generation of broadcasters for such responsibilities. Please pray for smooth transitions, orderly management, program creativity, and far-reaching platforms, that coworkers may, with His grace, complete their tasks even under the ruthless pandemic.

We are witnesses of Him who is the God that performs miracles

.

for

"You are the God who performs miracles; You display Your power among the peoples."

(Psa. 77:14)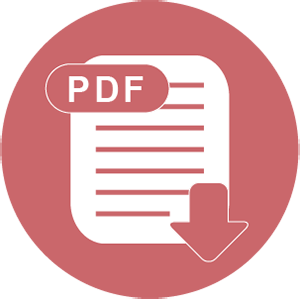 Download