Dangerous Situation
"I feel like an incompetent Christian who have always lost control of emotions in the past. When there is dissatisfaction in life, I will go smash the glass of the bathroom door at home. I become paranoid, feeling hurt by others, and always have their hurtful words haunting my mind. Without living as good as the non-believed, I feel sorry for God, for my family and myself. It's so sad. I hope to be comforted and understood, not despair. My spiritual life has dropped to such a dangerous situation that I can no longer rejoice. Life is so tough and difficult for me."
(Sister Zheng)
Our loving God, may sister Zheng always rejoice in You and get spiritual wounds healed. May she experience the Lord's peace and protection in injury and chaos and give sister strength to deal with her emotions issue.
---
Not Close to God
"Down in my heart, I feel distant from Jesus. Despite that I'm serving in my church choir, I don't feel close to God. That might because hymn singing is comparatively superficial. In my life, I have been showered by the grace of God. Yet, I would not feel distress when hearing about the crucifixion of Jesus, or would you? I'm concern about my spiritual situation and afraid and shocked if I find out that I haven't really accepted the Lord into my life. I'm quite confused now; just hope you got my point. Being able to hear your radio programs is indeed a blessing that I'm delighted to share with my family members in the Lord"
(A Sister)
Pray for "A Sister". May the Lord's love be full of sister's heart. And by relying on the Lord's word, she can deal with her inner feeling and see the abundance of God's love in her heart.
---
Baseball Development
The number of young people participating in baseball in China has been increasing. Earlier during the annual "Two Sessions", a member of the CPPCC National Committee suggested that Shenzhen should be built into a "national baseball city". On the one hand, cross-strait exchanges should be strengthened through the sports of baseball, and on the other hand, more events should be held to accumulate experience and provide reference for other cities. Shenzhen has held the finals of the Cross-Strait Student Baseball League for three consecutive sessions. In the city, there are about 40 schools in seven districts that practice baseball sports. Besides, there are altogether about 20,000 students participating in special and for-all campus baseball training, and more than 2,000 registered baseball players.
("China News", March 7, 2022)
Pray that different sports can bloom in full in the country. With more enthusiasm and participation in sports, not only can people strengthen their body, but they can enjoy the fun, too. Besides, playing sports can drive industrial development and provide employment opportunities for sports professionals.
---
Blessings upon Yunnan
The Christian mission in Yunnan began in 1877; and, in 1881, a church was established in Dali. It was not until the mid-1920s and later that gospel ministries were actively and prosperously developed among ethnic minorities, especially among the Lisu, Nu, Jingpo, and Lahu, as well as among the Miao, Wa, Hani, and Yi in some areas. It is only with social changes that the ministry has also experienced ups and downs. Nowadays, when foreign missionaries fail to stay, local church leaders have to shoulder the burden of pastoral care and preaching the gospel. Although the pressure is still heavy, God has chosen many young believers to take over. Not only serve among ethnic groups, but also witness the gospel among different ethnic groups.
Thank God for His blessing to many ethnic groups in Yunnan. Some brothers in Christ led their parents and family members to the Lord. They even nurture the next generation to serve together and bear witness to Christ in their life. Pray that the Lord will bless the spread of the gospel and the pastoral care of believers in the southwest region and protect the missionaries who serve faithfully in difficult times.
---
Gospel Broadcasting
Timetable Change: Our broadcast timetable revises at the end of every March and October. Brand new programs are simmering well in the pot ready to be served. Please pray for each producer and his team, of programs new and old, that timely messages are wonderfully made, something listeners may savor and enjoy. Under the threat of the intensifying pandemic, we have asked all coworkers to work from home in March. May God strengthen each one as they work at home that all equipment, computers, and internet will operate efficiently so productions can still meet the schedules.

Staff Retirement

:

There is a time for staff change over, as the tide of retirement keeps coming mercilessly. Appointing staff for replacement is also crucial, may God raise up the next generation of broadcasters for such responsibilities. Please pray for smooth transitions, orderly management, program creativity, and far-reaching platforms, that coworkers may, with His grace, complete their tasks even under the ruthless pandemic.

We are witnesses of Him who is the God that performs miracles

.

for

"You are the God who performs miracles; You display Your power among the peoples."

(Psa. 77:14)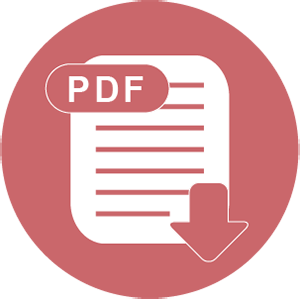 Download