Doubts About Faith
"More and more youth are leaving our church. Most believers attribute their action of leaving to the temptation of outside world and the devils or their personal weakness. What I have observed is the darkness inside the church. Young people have come with enthusiasm, but have left with disappointment and embarrassment. Their hearts are full of doubts about faith. Frequently they have been urged to serve and to shoulder heavy responsibilities that they cannot bear. Moreover, the truth isn't explored and sensitive questions are not answered in the church. I have joined the church for a few years. I know that I cannot face the temptations in the world alone since I'm weak. But I'm very numb when I think of whether I will leave the church or will be just a 'Sunday Christian'."
(Brother Li)
Ask the Lord to help Brother Li to seek the Lord more and find a way out in Him. Please pray that he will understand the needs of the church and the weakness of people. Also pray that he will be willing to equip himself more and give love to others.
---
Management Boundary
A company issued a notice of an investigation was found that there was use of network traffic unrelated to work. Employees who has slacked off from work were penalized. The notice has aroused the public awareness to the privacy issue relating to digital surveillance. In fact, it is more and more prevalent for companies to conduct digital surveillance for monitoring their employees. This includes the requirement of sign in to work, monitoring of their online behaviors, tracking of their communication records and use of surveillance camera systems to monitor office premises, etc. The purpose of these is to master employees' performance and workload, and to protect the security of information. But there are also many studies proving that the surveillance will affect employees' active devotion to their work, reduce their job satisfaction and trigger off their negative emotions.
("Workers' Daily", December 6, 2021)
Please pray that the senior management of companies will not rely solely on technological measures and that they can have the managerial wisdom of knowing how to arrange suitable job duties for their subordinates. Also pray that all employees are willing to do their part and work more efficiently.
---
Pray for God's Work
"My father-in-law has nasal cancer and he hasn't believed in the Lord yet. Whenever I think of his situation, I shed tears and pray that God will save him. Today, when I was on my way to work, I have a calling: why can't I be the one to share the gospel with him and lead him to accept Jesus? I have suddenly realized that it is what I should do! But I don't know what to say in the prayer. I want to guide him to say this prayer through the phone. However, he is deaf and he has not enough strength to talk. So I may have to wait until I meet him in person during the Chinese New Year. Then I can guide him to pray face to face. But I'm afraid that he cannot stay alive before the Chinese New Year."
(Sister Xin)
Ask the Lord to heal Sister Xin's father-in-law so that his illness can be relieved. Pray that he will have the opportunity to hear the gospel and his heart will be softened to accept the Lord. It is his grace to have such a good daughter-in-law. Please pray that the Lord will start His work to heal and save him.
---
China-Laos Railway Opened
The 1035-kilometer China-Laos Railway was opened to traffic last month. It will take about 10 hours at the fastest for the passengers to travel from Kunming to Vientiane. The travelling time from Vientiane to the China-Laos border will be shortened from 2 days to 3 hours. However, only freight trains can pass through the border due to the epidemic. Xishuangbanna Prefecture, as an important station along the railway, a total of 22 projects related to the economic belt along the China-Laos railway will be carried out. The projects will involve aspects such as transportation, logistics, industry and environmental protection.
("China News Net", December 5, 2021)
Please pray that improvement of the transportation network will improve the economic situation of remote areas. In addition, the ensuing development will give the local people more opportunities to come into contact with faith. Also pray that they will be willing to trust in Christ and their life can be transformed.
---
Gospel Broadcasting
Open Platform: The "open platform" provided by Radio Liangyou has been made available for web developers to apply for use. If web developers wish to add Radio Liangyou's programs into their own online platform, they can obtain permission by simply registering. Pray that God will allow Radio Liangyou's programs to be heard on different platforms, so as to expand the level and scope of the audience.
Renewed LTS: Liangyou Theological Seminary (LTS) has been continuously updated since its start to better serve believers. Starting this year, a self-study platform will be built on its mobile APP. After registration, students can listen to lectures, download handouts, and take examination, all through the APP. Pray that God will use this self-study system to popularize theological education, and more Chinese can benefit from it.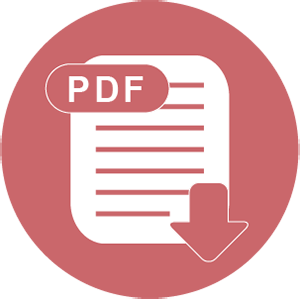 Download