Faith Inherited
"I'm a second-generation believer. Although I have known God for ten years, my spiritual life hasn't grown. I really want to get close to God through reading the bible and praying. Yet physically I'm always powerless to put these into practice. My husband has also inherited his belief from his family. But he doesn't understand the Word of God at all. I want to improve myself in order to attract him to follow the Lord. But I am not enlightened when I read the scriptures. I seldom pray. All these are not what I want. I'm always bound by material life. I'm 40 years old this year. It is still okay when God blesses my economic condition. But I'm not always satisfied. I know my sins, but I cannot overcome them. How can I have more strength to get close to the Lord?"
(Sister Liang)
Please ask the helpful Lord to use His words to attract the sister so that she will love Him. Pray that she will live with her husband in unity and the Lord's love, and that they will experience God's faithfulness together.
---
Whose Responsibility?
An old man in Jiangsu, crossed a street with a bundle of sugar canes carried on his bicycle. Numerous uniformed security guards snatched his sugar canes because he was suspected of running a stall. He fell to the ground and wept bitterly. The incident has caused controversy. According to the laws, execution of penalty measures can only be carried out by national officials. Even if the old man's behavior involves illegal activity, the security guards has no right to seize or confiscate his property. The local government has admitted that it is improper for the security guards to enforce the law. They have visited the old man and apologized to him. The District Commission for Discipline Inspection has also intervened by carrying out investigation and initiating the accountability procedures for those involved officials of the local government.
("The Paper", December 7, 2021)
Pray that everyone who enforces local laws does not bully the weak and they can treat people justly. Ask the Lord to increase the confidence and strength of Christians in China so that they will preach the gospel to the poor and serve their neighbors with love.
---
How to Understand God
"I believed in the Lord at the age of 28. Currently I'm 47 years old. My mental illness hasn't been fully cured. In 2017, I married a second-married Christian sister, who had a daughter. I thought she was the one prepared by God because I had been praying for God's preparation. She asked me to hold a big wedding ceremony. I thought: Why should I spend so much money? She values material things and dislikes my sickness. She hopes that I can earn money to support our family alone. I don't agree with her. We have divorced a year later. Since then I have attempted to get married again many times. But I have failed to do so. I want to know God's intentions for the rest of my life. I will obey if God lets me remain single for the rest of my life; or lets me be healed and get a wife for our mutual support. How can I understand God's will?"
(Audience "Brother")
Ask the Lord to give confidence to "Brother" so as to let him forget things behind and start a new life. Please pray that he will rely on the Lord daily. It is believed that the Lord must heal him and be with him.
---
Food Purchase Corruption
The government continues to carry out its anti-corruption work. Since last year, many provinces have released the results of investigations into "the scope of food purchase and sale which is suspected of involving corruption". False reporting of the amount of food purchased is one of the corruption tactics. The staff deliberately manipulate the scales to lower the book value of the food. Then they sell the extra food for the sake of corruption. Another common tactic is disguising the old as the new. Officials buy outdated food from a granary at a low price. They disguise it as new food after repackaging. Then they sell the new food in disguise to a granary at a high price in order to defraud people of money through the price difference.
(CCDI Website, December 6, 2021)
Please pray that the government will carry out the anti-corruption work continuously. Some corrupt officials have been exposed and punished for their crimes. Ask for the Lord's help to make other dishonest officials step down and to terminate such kind of officialdom culture of corruption.
---
Gospel Broadcasting
Open Platform: The "open platform" provided by Radio Liangyou has been made available for web developers to apply for use. If web developers wish to add Radio Liangyou's programs into their own online platform, they can obtain permission by simply registering. Pray that God will allow Radio Liangyou's programs to be heard on different platforms, so as to expand the level and scope of the audience.
Renewed LTS: Liangyou Theological Seminary (LTS) has been continuously updated since its start to better serve believers. Starting this year, a self-study platform will be built on its mobile APP. After registration, students can listen to lectures, download handouts, and take examination, all through the APP. Pray that God will use this self-study system to popularize theological education, and more Chinese can benefit from it.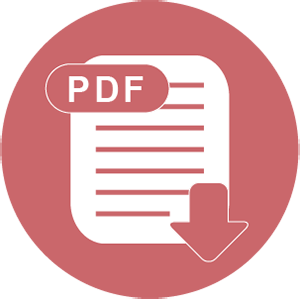 Download