Soul-searching
"After listening to today's program, I feel like the issues discussed are all about me. The topic of marriage has to been taught from the Word of God, and everyone has to learn. Right after I had got married, my life became so chaotic. I often quarreled with my husband. There seemed so many contradictions in the family. When one issue was being discussed halfway through, my ego would come out and I would insist on my opinion till the end. I didn't read and think about God's Word well. I went to church several times but didn't persist. Now I feel that I still live in my own sinful nature. How can I get rid of it but to embrace my life and love the people around?"
(Audience "Soul-searching")
The Lord who gives people opportunities, Audience "Soul-searching" knows her problems and has a heart of repentance. Pray that she will experience the Lord and build a healthy marriage with her husband in Him.
---
Can't Stand It
"I believe in the Lord, but not my husband. We have been married for six years and he has never paid a penny for living expenses. I had an income to support the family when I was in work. I, then, got pregnant and resigned because of my poor health condition. I had no income thereafter but to rely on my mother. Throughout the pregnancy, my husband didn't let me stay at home. He asked me to live at my mother's place instead. After giving birth to a child, I have been staying at home taking care of the child full-time. Nonetheless, I still received no financial support from my husband. There was domestic violence too in which I was punched and kicked. Twice I couldn't bear to call the police. As a civil servant, he doesn't dare to do it anymore but keeps yelling at home all the time. The child is afraid of him. Having been raised in such an environment, he is timid and irritable in personality. I have depression and thought of committing suicide. Sometimes I feel discouraged when praying. I don't know if I can get a divorce."
(Sister Zhang)
Lord, please intervene in the marriage of sister Zhang and choose her husband to belong to you and start a new life. May their marriage be healed, and the family be reconciled again.
---
Gospel Broadcasting
Open Platform: The "open platform" provided by Radio Liangyou has been made available for web developers to apply for use. If web developers wish to add Radio Liangyou's programs into their own online platform, they can obtain permission by simply registering. Pray that God will allow Radio Liangyou's programs to be heard on different platforms, so as to expand the level and scope of the audience.
Renewed LTS: Liangyou Theological Seminary (LTS) has been continuously updated since its start to better serve believers. Starting this year, a self-study platform will be built on its mobile APP. After registration, students can listen to lectures, download handouts, and take examination, all through the APP. Pray that God will use this self-study system to popularize theological education, and more Chinese can benefit from it.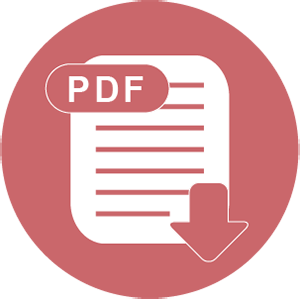 Download