Mother-child Separation
"We have been married for five years, and we have a son. I believe in the Lord, but my husband is not. We have been arguing for five years since we married. My husband has an affair which has been pressing me to initiate our divorce. However, my child is young. As long as I can take care of my child, I endure his indifferent violence, unreasonable behaviors and refusal to support our living. But I cannot exchange my heartfelt sincerity for the conscience of this man. He has hurt me even more seriously. He has snatched my son and has let his parents raise the child. I have gone to my mother-in-law's house twice. My husband's family members have driven me away. They have said nothing about the issue of divorce or the issue of reconciliation. They have just said that they cannot manage the case. The situation has been dragging on and there is no solution. I do not know what to do!"
(Sister Zhu)
Our Lord knows the predicament of Sister Zhu. Ask the Lord to open a way for the problems of the sister's marriage and her child's custody. Please pray for a solution for her predicament.
---
Tempted to Speculate
In response to the hype in virtual currency trading, ten departments, including People's Bank of China, have issued the "Notice on Further Preventing and Disposing the Risk of Hype in Virtual Currency Trading". In the notice, businesses involving virtual currencies such as Bitcoin, are regarded as illegal financial activities. However, it has been found that virtual currency is still being promoted in some websites which includes publishing articles, organizing courses and exchange activities, live broadcast of road show for publicity. According to insiders of the business, the reasons for why many websites still take risks are mainly the limitation of regulatory resources and low cost of the violation.
("Xinhua Net", November 4, 2021)
Please pray that everyone has the right values and will not get lost in this "virtual currency" game. Pray that they will understand what they should really pursue. Also pray that the government departments will formulate useful policies to properly supervise transactions of virtual currencies.
---
Pastoral Care for Miao People
A Miao pastor said with sighs, "Currently the Miao churches are materialistic. Many young people have left their churches. Many parents are unable to lead their kids to God. Pastors feel helpless when they face these problems." God has used missionaries from afar to preach among the Miao people since the end of the 19th century. They have guided many Miao people to become Christians and established many churches. According to the statistics of the "First China Yearbook" published around 1930, there were more than 460 churches in three provinces and more than 700 major missionary locations were found in the Miao region.
The Miao churches have gone through a history of more than 100 years with a very prosperous period. But the churches have also experienced more than 40 years of interruption. Nowadays they face the challenges of faith inheritance. Please pray that God will give wisdom to the Miao pastors and believers, who are parents, to face these problems. Also pray that they can encourage their love for the Lord again so that more young believers will return to Him and follow Him faithfully.
---
Gospel Broadcasting
New mode of Operation: Facing the new societal environment, our operation at present has been adjusted to a new mode. We can imagine the difficulties involved. But this is exactly how FEBC Hong Kong has been doing the Gospel radio ministry for over 60 years. We firmly trust that the future is in God's hands. We just need to look up for His grace and expect His wonderful works!
"Grow and Glow": The 2022 broadcast theme of Radio Liangyou is "Grow and Glow". We may encounter different life issues in the journey of our life. We hope that we will share with the audience how to move towards maturity, get rid of childishness and grow up through the practice of our doctrines. Please pray that our program team will have a good plan, match the program content with the theme and walk with the audience in their life.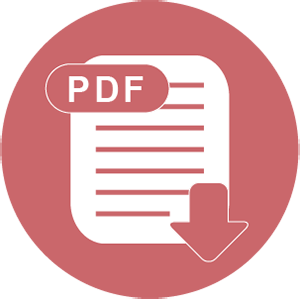 Download