Rejection
"My child was taken to live with my parents-in-law in the city after my child was born. It was because I was sick and sleep deprived during 'postpartum confinement'. My child loved to run when he was young but I couldn't run as fast. That is why I seldom played with my child. I couldn't sleep well every time when I visited my child at my parents-in-law's home as their house is small. My mother-in-law unwilling to accept me and speaking ill of me to my child. God please be merciful to me. My mother-in-law worships idols. I felt weak physically and mentally staying at her home and found no way out. My husband doesn't care about nor understand me. We don't have a good relationship. My child doesn't listen to me. Lord please be merciful to our family and child."
(Sister Sun)
May Merciful God help Sister Sun touch her family and child with love. Give her wisdom to get along with her family as a healthy mother and be a witness for God by finding a right role in her family.
---
Barrier-free
The Regulation on the Construction of Barrier-free Environment in Beijing City has been implemented last month. According to the Regulation, people with sight impairment are allowed to bring along with them a guide dog to entre public places and travel on public transport. The units concerned and individuals shall not reject them. Does the implementation of the regulation mean that guide dogs will not be refused entry? Chen, a visually impaired, said that guide dogs are allowed to enter many public places and welcome by pedestrians, and most people have greater tolerance towards guide dogs. However, guide dogs are still advised to leave or rejected by individual restaurant workers and drivers appointed via online hailing service, they still treat guide dogs as pets.
("CCTV News", November 3, 2021)
Disabled people are still facing a lot of challenges. Pray that people can be more considerate and public awareness of barrier-free will be increased. May God touch the hearts of people who will care about disabled people and help them meet their needs.
---
Test-tube Baby
"A sister of my church choir is planning to have the fertility treatment again as her previous ones failed. She is very nervous. Please pray for her that she can relax and the operation is smooth and successful. Another sister of the choir has a daughter who is going to do the same operation in this month too. Being married for about three years and failing to get pregnant, she has been badly treated by her mother-in-law. Please pray that everything will be fine with them and the operations are smooth and safe."
(Sister Zhang)
My Lord, You give us life. You know well what the needs of two sisters are. Please be merciful to them, remind them to rely on and obey You. Help them experience Your faithfulness and trust You to look to the future with hope.
---
Walk with the People
The National Children Medical Centre and the Children's Hospital of Fudan University have opened the first multidisciplinary clinic to serve transgender children and teenagers, aiming to reduce their negative emotions and improve their family relationships through multidisciplinary assessment, diagnosis and intervention. Academics had conducted research on transgender people as early as 2019. It was found that the percentage of teenagers who had suffered from serious depression and anxiety was higher than that of the normal people. Without appropriate assistance, this might very likely cause problems such as social adaptation and hostility among family members.
("China News Net", November 4, 2021)
Pray for the people disturbed by gender recognition. May God be merciful to and love them to protect them against discrimination. Pray that they can get to know God and develop a positive self-image through God's guidance and the help from sisters and brothers.
---
Gospel Broadcasting
New mode of Operation: Facing the new societal environment, our operation at present has been adjusted to a new mode. We can imagine the difficulties involved. But this is exactly how FEBC Hong Kong has been doing the Gospel radio ministry for over 60 years. We firmly trust that the future is in God's hands. We just need to look up for His grace and expect His wonderful works!
"Grow and Glow": The 2022 broadcast theme of Radio Liangyou is "Grow and Glow". We may encounter different life issues in the journey of our life. We hope that we will share with the audience how to move towards maturity, get rid of childishness and grow up through the practice of our doctrines. Please pray that our program team will have a good plan, match the program content with the theme and walk with the audience in their life.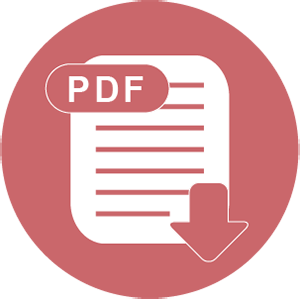 Download