Drive Me Out
"My parents have driven me out of home and I have to live by myself. In opposition with God, my parents dare does all kinds of evil things. My father spoke to me when I was fifteen that no one would worship him or buy him sacrificial food after he died. He is still hostile to God for this reason and wants to kill me after finding out I believe in God. My father said to me, 'Move out if you get back to God again. You don't care even I beat you. So don't stay and move out right away. I don't want you!' My parents are still mad at me knowing that I go to church on Sundays even after I have moved out of home."
(Audience "Little Brother")
May the faithful God give Little Brother wisdom to communicate with his parents with love and be a good witness for God. Show his parents how much he loves them and let them recognize the goodness of God to change their false beliefs.
---
Alert on Respiratory Problems
Heat production in cities in the northern China as well as climatic effects have increased the emissions of pollutants which account for moderate to high levels of air pollution in various parts of China. PM 2.5 pollution was detected in a total of 85 cities and PM 2.5 severe pollution in six cities in Beijing-Tianjin-Hebei and surrounding areas, the Yangtze River Delta and Northeast China. Eastern China was hit by severe pollution and climatic alert has been activated in 29 cities. Beijing has requested the units concerned to take enhanced measures to control construction dust. Works such as earthworks and site clearance in the whole city have stopped. At the same time, extra rounds of street cleaning of major roads have been carried out. Outdoor activities of primary and secondary schools, Youth Palace and educational institutes have been suspended as requested.
("China News Net", November 4, 2021)
Pray that we would be grateful to God. Make the best use of the natural resources God has given us. Avoid overexploitation and consumption to prevent pollution. Take our share in protecting the environment and foster global cooperation to formulate better policies to reduce carbon emissions.
---
I Care About Him
"My husband is suffering from ankylosing spondylitis lately, resulting in hip joint pain. He was considered normal after check-up but feel pain anyway. We are not able to pray together as he doesn't believe in God. I'm not a good role model to glorify God. My mother-in-law worships Buddha. Her behavior has made my husband even more determined to take a neutral stand. Afraid of being attacked, I have never shared the gospel with them as I feel not confident in doing so. I'm struggling with a lack of faith in God. I'm too weak to get pregnant. I can only put effort into my work. When I'm desperate for hope, God help me find a way out. I strongly believe that there are ways to improve my relationship with my husband. However, due to my physical weakness, I have confidence in the power of God yet I feel anxious and stressed. Please pray for my health, a successful pregnancy, my family and my work."
(Sister Su)
God You give people hope. Please help Sister Su trust in Your power and have a psychological breakthrough that she will be brave enough to show Your love and goodwill to her family in her daily life.
---
High Living Costs
Vegetables have become more expensive than meat in China in recent weeks. The Ministry of Agriculture and Rural Affairs of the PRC remarked in a press conference early last month that the vegetable crunch would be temporary only and the supply would catch up. Reasons for the recent rise in vegetable prices were reported in the conference: weather impacts reducing crop production, soaring prices of materials increasing production cost, and inadequate power supply affecting seedling development and factory production. Besides, the Covid-19 pandemic has made delivery more difficulty. The Government has taken a multi-pronged approach to tackle the problem. For example, experts' instructions on farm management and planting scales, enhanced monitoring of weather forecast, implementation of the green channel policy for agricultural products, etc. to ensure stable supply of vegetables.
("China News Net", November 4, 2021)
Rising prices is driven by rapid economic growth, making the life more difficult for the grassroots. Pray for the Government that the officials have wisdom to shape livelihood policies ensuring that people are able to afford a healthy and balanced diet.
---
Gospel Broadcasting
New mode of Operation: Facing the new societal environment, our operation at present has been adjusted to a new mode. We can imagine the difficulties involved. But this is exactly how FEBC Hong Kong has been doing the Gospel radio ministry for over 60 years. We firmly trust that the future is in God's hands. We just need to look up for His grace and expect His wonderful works!
"Grow and Glow": The 2022 broadcast theme of Radio Liangyou is "Grow and Glow". We may encounter different life issues in the journey of our life. We hope that we will share with the audience how to move towards maturity, get rid of childishness and grow up through the practice of our doctrines. Please pray that our program team will have a good plan, match the program content with the theme and walk with the audience in their life.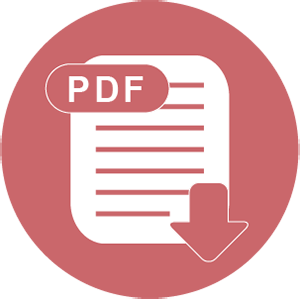 Download