Praying for Mother
"Members of my family have become Christians for more than a year. My mother has been disturbed by satanic influences over the decades. She can see figures of statues floating around like watching a movie. Strangers wonder whether she is mentally ill. We all know that my mother is mentally healthy. My parents and I were baptized and joined the church last year. Feeling a little better physically, my mother still sees those figures. I'm here to ask for help from Radio Liangyou. Please pray for my mother and ask Jesus to forgive her sin and help her get rid of those satanic idols. We are so worried. Mother is exhausted.
(Sister Huang)
God you are victorious. You know clearly what Sister Huang's mother is enduring. May the Lord help her, heal her and make her clean by freeing her from satanic influences. To help Sister Huang build her family in the triumph of God. May God be the supreme authority of the Huang family who can fight their battle with the Holy Spirit.
---
Uncommon Disease Outbreak
The Zhejiang Province, China Center for Disease Control and Prevention reported that nine confirmed cases of psittacosis, including one death, had been found in Lishui City. Originally carried by birds, psittacosis is a disease caused by the bacterium Chlamydia psittaci and can be transmitted to humans. Yet no human-to-human trans-mission has been reported. This is the first time case was detected in Lishui City. The center has taken follow-up action, including slaughtering the poultry raised domestically by the patients, Disinfecting the patients' residence, the poultry sheds and backyards. Publicity and education to increase Villagers' awareness of psittacosis prevention are also strengthened.
("CCTV News", October 6, 2021)
May the Almighty stop the spreading of various types of infectious diseases and heal the patients. Pray that public awareness of health will increase, and the government will strengthen public health education and attach importance to environmental hygiene and disinfection.
---
Losing Faith
"Called by God, my wife and I started to serve the church when we were 22 years old and subsequently established two churches. Due to my weaknesses, I committed sins. God took away almost all the things He had given me. My wife left me. My child got rebellious. I have been sick and living in a care home. I'm so sick and wish to die early. I dare not pray and am afraid of God. My former church co-workers are unwilling to see me. The co-workers and friends who were once most friendly with me are hostile to me, curse me and wish me death. Sad and helpless, I don't have anyone to talk to. I want a pastor to pray for me that I can serve the Lord again"
(Audience "Brother")
The helpful God You know well what "Brother" has been going through. We put "Brother" completely in your hands. May God forgive his past mistakes, encourage him, build him up and heal him, allowing him to get back on his feet again to serve You.
---
Easier Delivery Services
China's express delivery industry has prospered rapidly in recent years, lifting people out of poverty. Delivery of agricultural products bound for the urban markets is faster and consequently industrial products are sold in rural areas. Farmers' incomes have increased and they are encouraged them to spend more. The industry revenue increased from RMB 198 billion to 1.1 trillion between 2012 and 2020. The number of parcels sent by express service increased from 5.7 billion to 83.5 billion. To improve the service standard, more than 400 routes of the delivery network have been refined and more than 600 new routes created, increasing the coverage of rural areas to 98%. Larger quantity of delivery items in cities and faster delivery are expected.
("People Daily", October 6, 2021)
Convenience of living to farm villagers does not happen overnight. Pray to God that the development of express delivery can sustain and improve so as to meet the growing needs in the future.
---
Gospel Broadcasting
Keep Listening: Although our popular social media platforms can no longer serve us, listeners persisted in searching us out. Consequently, listenership on our self-built platforms went up at an alarming rate. We give thanks to the Lord for His undertaking!
A Renewal Mode: Thank God for using Liangyou Theological Seminary (LTS) for many years, so that we can equip many believers in Bible training. In response to the changes of the times, LTS will set up an APP as a self-study platform from next year to allow believers to study the Bible and test their own learning results. We also hope that such change can make Bible training and theological education more popular.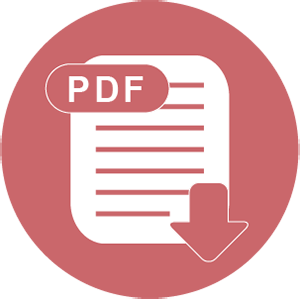 Download