Fertility Problems
"I wanted to have children, but because of my health condition, two years passed but I haven't got pregnant. Gastrointestinal problems seriously affect the quality of my life. My husband is nice to me, yet he holds no hope for my pregnancy. I'm sometimes influenced by him, but I'm confident, just need to be patient. Most of the time I'm very positive and optimistic, but whenever my husband is discouraged, I'm discouraged and scared. I saw a quote: 'But to the devious you show yourself shrewd'. I have inexplicable temper tantrums, selfishness, and malicious speculations. Is it possible that the negative emotions weaken my health? I will inevitably be dispirited by time. Pray for the Lord's guidance."
(Sister Lin)
Ask the Lord who gives people hope to help Sister Lin experience the grace of the Lord in giving birth. May she be confident that the Lord will open the way and learn with her husband to rely on God to live a victorious life.
---
Remarried Family
"The husband in my second marriage has a son who has been living with us since his 10 years old. My stepson is always destructive and hostile. He dropped out of high school and stayed at home playing online all day. He is now 25-year-old, but his father always makes excuses for his problems, let alone always pleasing his son with material terms. We recently bought a new car which the child wanted to take it for himself. When I used the car, he would push me to the ground and beat me; I thus left for 5 days. Then they fetched me home even the child was still enraged and told me to get out when he saw me riding the car. I didn't know how to live on such a life. And what if his cravings are unsatisfied in the future? The fear that he would do extreme things grips my heart. My existence arouses his anger. I'm lost, not knowing whether to leave or stay home until tragedy arises."
(Sister Zhou)
The Lord who gives people hope, grants hope and peace to Sister Zhou in her marriage. Ask the Lord to put her stepson in prayer, to move him, and to encourage him to show friendliness and have live-in peace.
---
Gospel Broadcasting
Keep Listening: Although our popular social media platforms can no longer serve us, listeners persisted in searching us out. Consequently, listenership on our self-built platforms went up at an alarming rate. We give thanks to the Lord for His undertaking!
A Renewal Mode: Thank God for using Liangyou Theological Seminary (LTS) for many years, so that we can equip many believers in Bible training. In response to the changes of the times, LTS will set up an APP as a self-study platform from next year to allow believers to study the Bible and test their own learning results. We also hope that such change can make Bible training and theological education more popular.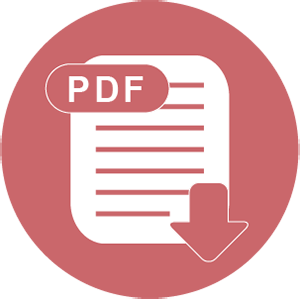 Download