Caring Improperly
"Recently my husband and I have been very upset. My son's grandmother has taken care of him since his early stage. She has insisted on looking after my son for the purpose of getting the alimony, but she treats my child badly. My son is 6-years-old but he has communication barriers. I had never known that my child's situation was so bad. His grandmother has told us later that my child has autism because he doesn't speak nor express himself. After we have taken back our child, we finally find out that his grandmother has treated him badly. We only hope that our child will walk out of the unfortunate shadow and forget those sad matters. We also hope that he can speak and communicate with others normally. Please ask God to heal my child."
(Sister Peng)
Ask the Lord to let Sister Peng's son obtain care physically and mentally through his parental love and care. Please pray that her son will forget the unpleasant past incidents under protection and care; and that he can restore his health and grow up happily.
---
Governing Strictly
In order to solve the problem of minors' addiction to online games, the National Press and Publication Administration has introduced new regulations. All online game companies in China are required to provide minors, aged below 18, with only one-hour service from 8 pm to 9 pm daily on Fridays, weekends and statutory holidays. The authority has strict regulations: real names are required for registration and log-in to distinguish under-age users. However, there is still no barrier for businessmen to exploit a loophole in order to provide teenagers with channels such as account renting and account purchasing. This has enabled teenagers to bypass the supervision and play online games without restrictions.
("Chinese Discipline Inspection and Supervision Daily", September 6, 2021)
Ask the Lord to help parents care the needs of their children. Pray that the parents will guide their children to develop a disciplined and controlled life style; encourage them to try different types of activities in order to avoid being tempted by online games.
---
Under Yulong Mountain
More than 300,000 Naxi people live in northern Yunnan Province. Most of them live in the Lijiang area at the foot of the 5,596-meter-high Yulong Snow Mountain. As early as the beginning of the 20th century, there were missionaries who had entered the Naxi tribe. Yet few Naxi people were converted to the Lord. Twenty years later, only less than 10 Naxi people were baptized. They were also misled by heretical disciples after their baptism. Currently it is estimated that there are 200 believers. The biggest feature of Naxi culture is Dongba hieroglyphs. It was created more than a thousand years ago. At present only a few people can read it. The audio New Testament of the Bible in Naxi language is especially precious.
Yulong Mountain and Lijiang are famous tourist areas in Yunnan. Tens of millions of tourists visit these areas each year. Please pray that the Lord will let believers rise up to take this opportunity to share the gospel with the Naxi people. Also pray that the believers will use the audio bible to allow more Naxi people to hear the Salvation of Christ. Moreover, Naxi young people did not go to university because their families cannot afford it. Ask the Lord to show mercy to them.
---
Gospel Broadcasting
Laboring Together: While we are all anticipating the coming of our next leader sent by God, many board and committee members are taking turns in sharing messages in chapel, others even work together in the office during the week with us. Rev Ho, vice chairman of the board, started his volunteer post as Vice Chief Execute (Volunteer) since May, helping the ministry in moving forward. Thanks be to God. May He add to him the needed strength.
Advancing Cautiously: In the time of changes, our staff have devoted themselves to fervent prayers and carried out quite a few serious discussions. Please pray that we may know His will, and persist in things that can be persisted, adjust those that are adjustable, and change those that are changeable. Also pray that our staff can be "as shrewd as snakes and as innocent as doves", and that we will be persistent in the mission entrusted by God.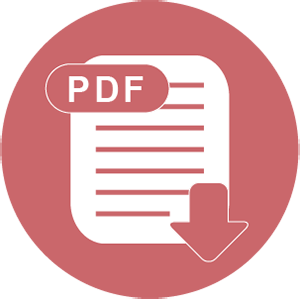 Download