Emotionless
"God is in control, that's what I learnt from the last five years. Sometimes I would look up to God to overcome the fear in my heart. And hoping to avoid complaints from my husband, I always keep quiet in the family. This is hopeless though, as when I look around, my life is still a mistake. It has taken me longer than a decade to prove that selfish people cannot change. They would even see you as enemies when you let them down. I came over a lecture saying that there is a kind of person who lacks emotion. Unfortunately, my husband is one of this kind: no matter how many delicious dishes I have prepared for him, he never showed appreciation. It's the time to leave my husband lest the longer I hold onto the marriage, the less I can protect myself. Will God guide me in prayers?"
(Sister Xu)
May the comforting Lord help Sister Xu with the power to cope with her husband's emotions. Pray more for him and, through church or counseling program, have their relationship improved. Ask the Lord for mercy.
---
Self-served Waste Reduction
In Wuhou District, Chengdu City, there is an unmanned glass room where there are many white bags hanging on the wall. One needs to scan the code to enter. This self-served drop-off point for recyclables, known as the "environmental sunroom", grabs the attention of passersby. Users only need to put the recyclables into the provided WeChat-registered bags and leave them in the room. Currently, 14 types of recyclables are accepted, including glass, plastic bags, fabrics, electronic appliances and so on. To enhance public's motivation in recycling, its staff complete the collection and weighing, and rebate the user through the electronic payment platform within five working days. Such recycling model will be extended to the rest of the country in the future.
("Chengdu Economic Daily", September 6, 2021)
Pray that everyone would ignore the inconvenience but be willing to sort the trash for later recycling purpose. To prevent unnecessary waste, more recycled materials will be used in manufacturing while less packaging and more durable products are preferred.
---
13-year-old Nephew
"My cousin's child is 13 years old. His parents divorced when he was 6. My cousin went out to work, leaving his child to grandparents to look after. Recently, my nephew has been in trouble: he always played on his phone, skipped class, and scolded his grandparents. He therefore went to stay with his mother for a few days. But last night his mother called me saying that the child had transferred away RMB2,000 from her account. My nephew then bought a new mobile phone and off for his classmate. Prior to that, I told his mother to love her son with patience, care, understanding, and togetherness. The mother said he had been behaving well until he transferred away the money and left. I said to his mother, contact him and not to hit him when he returned. But she replied that she doesn't know what to do next!"
(Sister Chen)
Pray that the Lord will help Sister Chen and her sister-in-law on parenting. Pray more for the child and listen to his needs with care. Children in their teenage rebellion period require more patience, care, and communication with others. The wisdom and guidance from their parents is indispensable.
---
Improper Practice
Online second-hand trading platforms become increasingly popular, but there are many pitfalls hidden behind. Buyers need to judge the authenticity and quality of goods by looking at the pictures alone, which increases the chance of being deceived in disguise. In addition, some covetous buyers were successfully persuaded to make transactions privately. As a result, they could not receive the goods after the transfer, and the sellers disappeared without a trace. Due to the lack of industry regulations on second-hand trading platforms, the rights and interests of buyers and sellers are only limited. When consumer disputes arise, it is often difficult to get justice back.
("People Daily", September 6, 2021)
Pray for consumers' shopping habits. Always be vigilant. One should make decisions after rational analysis. These trading platforms should also review their own system regularly to ensure that everyone's rights are protected.
---
Gospel Broadcasting
Laboring Together: While we are all anticipating the coming of our next leader sent by God, many board and committee members are taking turns in sharing messages in chapel, others even work together in the office during the week with us. Rev Ho, vice chairman of the board, started his volunteer post as Vice Chief Execute (Volunteer) since May, helping the ministry in moving forward. Thanks be to God. May He add to him the needed strength.
Advancing Cautiously: In the time of changes, our staff have devoted themselves to fervent prayers and carried out quite a few serious discussions. Please pray that we may know His will, and persist in things that can be persisted, adjust those that are adjustable, and change those that are changeable. Also pray that our staff can be "as shrewd as snakes and as innocent as doves", and that we will be persistent in the mission entrusted by God.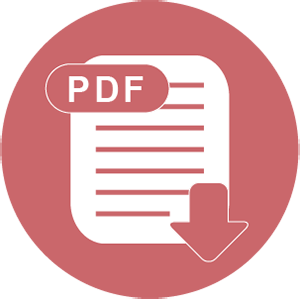 Download