Accept Gospel Through Radio
"I believe in God by listening to Radio Liangyou. Radio programs have helped me to grow up. I have enjoyed the Lord's grace very much! I started listening to Radio Liangyou when I was 17. I followed the program host to pray for entrusting my life to the Lord in 2002. My spiritual life has been growing daily with the time of listening to the radio under the guidance of the Holy Spirit. During that period, I went to my small room to listen to the radio. I'm really happy and satisfied to have such a close relationship with God! Under the guidance of the Holy Spirit, this room has become a small sweet room for me to get close to God and pray. Hallelujah!"
(Sister Le)
Thanks to the Lord that Sister Le has accepted the gospel since her young age. This has given her sweet memories and made her receive the Lord's love joyfully. Please pray that the Lord will use her testimony to lead many people to Him.
---
In My Memory
"In my memory, the relationship among my elder brothers and sisters is just so-so and even regarded as a bit indifferent. My eldest brother and my second elder brother fight each other because of the issue of the financial support for our parents. I'm the youngest in my family, so I don't encounter too much conflict. But I have been chosen by the Lord since the death of my father. After that, the relationship among my siblings is becoming harmonious gradually. Since they are getting older, they value the family affection more. I have been brought up by my elder sisters and brothers. Their values are established on the material aspect because they don't know God. I hope that God will be merciful to my family so that they will return to the Lord. Please pray that they will know the true direction of life, and understand the life meaning and values"
(Sister Zhou)
Please pray that the Lord, who leads people to repentance, will forgive Sister Zhou's family members and choose them. Also pray that the sister's family can understand the love of Jesus, repent and live in harmony through her life testimony.
---
Gospel Broadcasting
Laboring Together: While we are all anticipating the coming of our next leader sent by God, many board and committee members are taking turns in sharing messages in chapel, others even work together in the office during the week with us. Rev Ho, vice chairman of the board, started his volunteer post as Vice Chief Execute (Volunteer) since May, helping the ministry in moving forward. Thanks be to God. May He add to him the needed strength.
Advancing Cautiously: In the time of changes, our staff have devoted themselves to fervent prayers and carried out quite a few serious discussions. Please pray that we may know His will, and persist in things that can be persisted, adjust those that are adjustable, and change those that are changeable. Also pray that our staff can be "as shrewd as snakes and as innocent as doves", and that we will be persistent in the mission entrusted by God.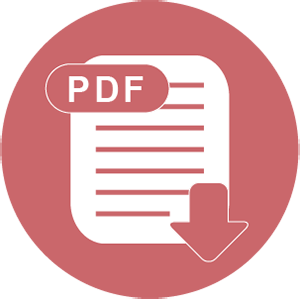 Download