Apply for Promotion
"Last year, I took the job of a departing colleague, and the supervisor helped me apply for a promotion. But the application was abortive, and the salary remained the same. There was another job this year, and the supervisor helped me apply for a promotion again. Sadly, in vain. The current salary is not high, despite the increasing duties on my shoulder. I wish the third attempt successful: it is a leap from assistant engineer to engineer, which is very difficult, and yet the pay-raise the highest. I'm afraid of losing again and I ask why it is so unfair! My house was bought in 2017, and its price has dropped by RMB400,000 this year. Earning money getting difficult these days. Tithing is what I have always insisted as it is the worthiest to spend. Other than that, I become very cautious before spending any money, like on my food and clothes, even for the petty ones. May God give me luck!"
(Brother Liu)
Pray for the Lord to help Brother Liu learn the lessons of waiting and faith. It is not luck but trusting in God's will to accomplish. Pray that the Lord will help him perform well in his work and get promoted very soon.
---
Huddling Retirement
In China, as most family members are busy with work, they are unable to care for their seniors. The silver-haired thus start "huddling retirement", that is, a group of elderly people reside together and take care of each other based on equality and voluntariness. The idea seems beautiful. But easier said than done, problems arise and are mostly "money-related". The differences in the economic abilities and consumption concepts of the huddlers have led to contradiction in cost-sharing. In addition, to save money, most sites of accommodation are in rural areas where matching medical facilities is insufficient.
("Beijing Evening News", September 6, 2021)
To make the new pension model work, not only is there wisdom to resolve disputes and problems, but appropriate supporting facilities are also needed. Ask the Lord to provide participants and managers for that. Pray also for children a filial heart and their all-out effort for the needs of their parents.
---
In Succession
"How to pray for the house of God, and how to preach the gospel to those outside the house of God? I heard that God's house will be closed one day if it does not preach the gospel. In rural areas, believers are all elderly; young people go to cities to study or work or get married, and most of them are non-believers. Although many of the elderly are Christians and close to the Lord, their belief can go only so far. Their new generation are alienated from the Lord. How to draw the youth around to the Lord? When the elderly pass away, the family of God will have no refill, let alone further expansion. The family of God needs young blood in its veins. Pray for wisdom from the Lord, and may the Lord bless the family of God."
(Sister Li)
The Lord in charge of all times, the family of God is now in a disjointed period of succession. As most believers are rather old, young disciples are needed to carry on the ministry of the God's family. May the relationship between the Lord and young believers be strengthened by the Lord's grace and blessing.
---
Gift Chaos
September 10th was Teachers' Day in the mainland. Netizens reported online to the government that the parents' association (PA) of a middle school in Shenzhen had launched a fund-raising activity for Teachers' Day gifts. The education department later confirmed the incident and said that it was an autonomous act of PA with no involvement of teachers. The statement continued that PA had been notified to return all the money to the parents clearly because teachers are forbidden to receive any gifts from them. In fact, PA has always been criticized by society on matters related to unreasonable charges for education, improper banquet invitation to teachers, or collective boasting of teachers in groups.
("Beijing Youth Daily", September 6, 2021)
The government has regulated the wind of giving gifts on Teachers' Day, but the problem still exists. Pray that officials have wisdom to deal with it. Pray for the parents that they join the PA not out of any ulterior motive; while teachers are not mercenary but follow their hearts when they do their jobs.
---
Gospel Broadcasting
Laboring Together: While we are all anticipating the coming of our next leader sent by God, many board and committee members are taking turns in sharing messages in chapel, others even work together in the office during the week with us. Rev Ho, vice chairman of the board, started his volunteer post as Vice Chief Execute (Volunteer) since May, helping the ministry in moving forward. Thanks be to God. May He add to him the needed strength.
Advancing Cautiously: In the time of changes, our staff have devoted themselves to fervent prayers and carried out quite a few serious discussions. Please pray that we may know His will, and persist in things that can be persisted, adjust those that are adjustable, and change those that are changeable. Also pray that our staff can be "as shrewd as snakes and as innocent as doves", and that we will be persistent in the mission entrusted by God.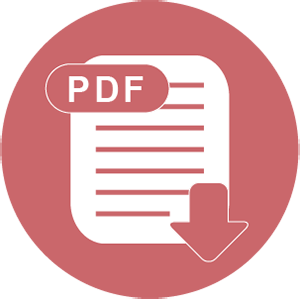 Download