Choose to Forgive
"I got pregnant last year, and I returned to my hometown to live with my mother. After that my husband became obsessed with gambling. My contact with him became less and less. He could not conceal his situation but said that he lost more than RMB 480,000 through gambling. I'm willing to endure hardships with him. I'm not afraid of living in poverty. Why does he go gambling? Although I have been pregnant and cried terribly, he has still gone away. I think I must divorce him. However, I'm afraid of God. As marriage is established by God, people cannot divorce just as they wish to do so. I have been praying in pain and God has comforted me. I have chosen to forgive him and encourage him. No matter how difficult it is. This is what my mother has taught me."
(Sister Zhao)
Thank God that Sister Zhao is willing to accept her husband and move him with love so that he can know his mistakes and repent. Ask the Lord to help her husband break his gambling bondage. Also pray that they will establish a family headed by the Lord.
---
Sewage Treatment
In order to beautify the rural environment there, Maowan Village in Pengze County, Jiujiang City, Jiangxi Province, built up a new sewage treatment system and pit toilets have been transformed into flush toilets. The peculiar smell, which has plagued the village for many years, has disappeared. Earlier the Ministry of Agriculture and Rural Affairs held a meeting to announce that according to the data as at the end of last year. The prevalence rate of rural sanitary toilets reached nearly 70%. However, there were problems with the reconstruction projects of toilets in some places, such as planning errors, misallocation of resources, quality defects, inadequate maintenance, etc.
("Economic Daily", August 6, 2021)
The public hygiene plan is more than just a superficial effort. Pray that the government officials will be willing to communicate with the real users, understand their needs, build suitable facilities for them without wasting resources, and improve the living environment.
---
Schizophrenia
"I find that my husband really has a problem. That is schizophrenia! He has already had this problem and has been admitted to a mental hospital for a period before our marriage. He hasn't been taking any medicine. Currently he becomes irritable and doesn't accept the persuasion of others. I have also found that he has a problem with his religion. I'm really helpless and painful. Our family burden is heavy. But he has no sense of responsibility! I cannot communicate with him, so I have tried my best to give in. We seem to be strangers to each other at home. My husband always plays computer games and watches TV dramas. When I look at him, I feel very upset. I muddle along every day! I live a messy life. I only bear such kind of pain silently! I also have to take care of my daughter"
(Sister Zeng)
Please ask the Lord of Mercy to give mercy to Sister Zeng so that she can understand how to get along with her husband with love and encourage him to take medicine regularly. Pray that love will also touch her husband, and make him value his health and family.
---
Culture To Be Inherited
Ancient books are carriers of the culture and testimonies of time. But there are few people who show interest in the industry of ancient book restoration. A nearly 60-year-old person, who is surnamed Yin, is one of the people who can master the restoration techniques. Every time Yin gets an ancient book, he should first check and record its damages. Then he carries out the restoration procedures for the ancient book according to the plan. These procedures include cleaning, paper matching, repairing, hammering, edge trimming, compacting and binding, and etc. There are dozens of cumbersome procedures in the whole process. It takes several months to completely restore a severely damaged ancient book. Yin has joked that a sneeze and a deep breath may wipe out all efforts of the restoration.
("China News Net", August 6, 2021)
Precious ancient books witness the development of regional culture. They are unique and valuable assets. Please pray that more people will understand the significance of their restoration. Also pray that the history will be accurately recorded by training and nurturing the restoration and conservation talents.
---
Gospel Broadcasting
Spreading the Gospel: Even though the social environment has changed, the gospel broadcasting ministry of our organization remains unaltered. So long as the responsibility of equipping evangelists is not fulfilled, the spreading of gospel has to continue. With the new environment, the new atmosphere and the new normal, our work has to be carried out in a new format. We hope that our fellows will hear the good news and share with us the blessing of eternal life. May our God grant us the opportunity to work for Him.
Internal Reorganization: In response to the need of the development of our ministry, our organization has carried out an internal re-organization. Starting from July, we have set up a production department and technical support teams (including the engineering and IT teams). It is hoped that with the more comprehensive technical support, our future program production will have newly-added elements and modes. Let us pray together for the new colleagues who have received the baton of gospel broadcasting.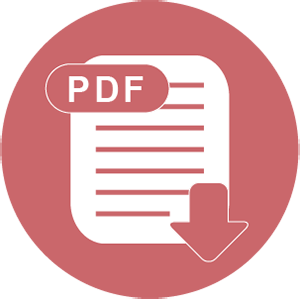 Download