Poisonous Gas
"I called the authority up with my real name to report that a factory in our village was emitting poisonous gas. As a result, my name and phone number were leaked. The person I had complained about brought the village committee secretary to my house and they warned me not to complain again. They said otherwise, there would be no good results. The factory is next to my house. It starts to emit poisonous gas after mid-night every day. The poisonous gas is still very concentrated at 5 or 6am. The smell makes me feel uncomfortable and dizzy every night. My complaint has stirred up a lot of troubles. The elderly of my family advised me not to provoke these people who are gangsters. They said there was collusion between businessmen and the Government, so there would be no capital punishment even if someone was murdered. I'm afraid that there will be no way to redress an injustice."
(Audience "What to Do")
Ask the Lord of Justice to help the brother face bravely this case so that he will have peace without fear in the Lord and seek the Lord's guidance. Please pray that the Lord will lead him to the right path, and give him and his family fairness, justice and peace.
---
Concerns of Delivery Labor
Delivery of takeout food is very popular in China. But the problems, such as their labor safety, social security and medical insurance, are becoming more obvious. For example, an accident happens on their way to the destinations of food delivery, but they cannot get the industrial injury compensations. The State Administration for Market Regulation have recently issued a report to request online catering platforms and their partners to establish a wholesome mechanism in seven aspects such as ensuring labor income and labor safety, maintaining food safety, improving social security and optimizing the working environment. These measures will be established to protect the legitimate rights and interests of all their staff.
("China Youth Daily", August 6, 2021)
Please pray that the food delivery companies will implement the related mechanism to protect the worker's right. Ask the Lord to open our heart and pay more attention to the situation of other labor.
---
Can I Remarry?
"My husband and I divorced in 2016. At that time, I didn't understand God's truth. I just like other unbeliever in the world. I was afraid of implicating my family because I was in debt. So my husband and I had applied for divorce. After that, we lived together for another year. Later my ex-husband met someone. Then I left him to get a job. At first I thought about finding someone to form a family again. But I couldn't meet the right one. I gradually have got used to my situation and think about serving God more. Recently, I met a brother in Christ on a Christian dating platform. He is widowed and his age also meets my expectation. I want to know more about him in order to start a family. But I'm afraid that it is not in line with God's will. This is because the scriptures say that a woman who has been divorced should not remarry. Can I remarry?"
(Sister Li)
Please ask the Lord to help Sister Li know more deeply God's words and the truth and let her understand that marriage is sacred and needs to be respected. May the Lord personally guide her to understand God's will.
---
Profit Prioritized Above All
The Beijing Municipal Commission of Housing and Urban and Rural Development announced recently that new measures would be implemented to plug the loopholes in the purchase of property through "false divorce". When a couple is divorced, neither party will not allow to buy a house in their city within three years from the date of divorce if the number of houses owned by the original family exceeds the policy of restricted purchase before the divorce. The related department takes such action because there are couples who want to evade the policy of restricted purchase. A couple may make use of their fake divorce to put their property ownership under the name of one party. The other divorced party who can restore the single status will regain the eligibility for property purchase.
("China News Net", August 6, 2021)
Marriage is a solemn and sacred promise. Please pray that everyone should be cautious about the relationship with their spouses. Also pray that they will not be blinded by greed, and that they will not lose their integrity and kindness.
---
Gospel Broadcasting
Spreading the Gospel: Even though the social environment has changed, the gospel broadcasting ministry of our organization remains unaltered. So long as the responsibility of equipping evangelists is not fulfilled, the spreading of gospel has to continue. With the new environment, the new atmosphere and the new normal, our work has to be carried out in a new format. We hope that our fellows will hear the good news and share with us the blessing of eternal life. May our God grant us the opportunity to work for Him.
Internal Reorganization: In response to the need of the development of our ministry, our organization has carried out an internal re-organization. Starting from July, we have set up a production department and technical support teams (including the engineering and IT teams). It is hoped that with the more comprehensive technical support, our future program production will have newly-added elements and modes. Let us pray together for the new colleagues who have received the baton of gospel broadcasting.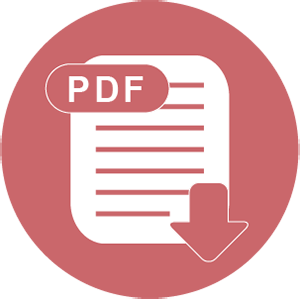 Download