Must listen to him
"After praying, I don't feel bad nor ache in my heart; only that I don't have any strength to love my husband. He often hurts me and children with bad words, kicks me and slap me (with control because he doesn't really want to batter me). I don't feel pain physically but my heart aches. He demands that we must listen to him and there is no two-way communication. We are forced to obey him. I always tell him that I'm a human being, not a machine. He will scold me. This reminds me of the daily quarrels and fights between my parents-in-law which makes me feel that there is no hope in life. I'm not willing to live with such a person. I always ask: "Isn't marriage a blessing from God?"
(Sister Wang)
Pray that the Lord will protect Sister Wang and her child, that she has the wisdom to communicate with her husband and to refuse to be beaten and scolded. Pray that she has the strength to face her difficulty and God will keep her and make a way for her marriage.
---
Get Close to God
"Recently, I have the yearning to get close to God before I go to bed every night. I feel happy but at the same time, I'm anxious as I don't know what I should do, so I pray in short. The daughter of my aunt has been a Christian all along. She has been married for over 10 years. Her husband is a non-believer. In recent years, I discovered that she has given up her faith. I feel very anxious but the situation is not easy to handle. I know she wants to keep harmony at home and has gradually move herself away from the Lord. What should I do? I'm an old believer but still ignorant about a lot of things. Last week, I found that there are a lot of programs and courses in Radio Liangyou's website. I want to study some courses which are suitable for believers like me."
(Brother Chen)
The Lord of Help, we pray that Brother Chen can find a suitable course and that he will be humble in his studies. Pray that God's Word will be the light of his life and that he has the courage to encourage his sister to keep both her faith and family harmony.
---
Gospel Broadcasting
Spreading the Gospel: Even though the social environment has changed, the gospel broadcasting ministry of our organization remains unaltered. So long as the responsibility of equipping evangelists is not fulfilled, the spreading of gospel has to continue. With the new environment, the new atmosphere and the new normal, our work has to be carried out in a new format. We hope that our fellows will hear the good news and share with us the blessing of eternal life. May our God grant us the opportunity to work for Him.
Internal Reorganization: In response to the need of the development of our ministry, our organization has carried out an internal re-organization. Starting from July, we have set up a production department and technical support teams (including the engineering and IT teams). It is hoped that with the more comprehensive technical support, our future program production will have newly-added elements and modes. Let us pray together for the new colleagues who have received the baton of gospel broadcasting.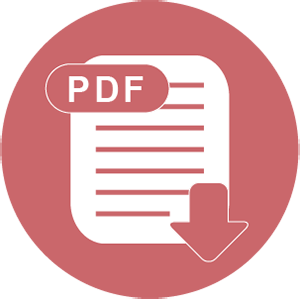 Download