Leaving the Christian Faith
"To protect my children against the disturbance of evils, I follow the local customs to bear them amulets! Having lost my faith in the Lord Jesus, I now turn to Buddha instead. In fact, many times, I so wanted you to pray for me and my children over the troubles we are running into. Meituan Delivery draws people of other fields to abuse and hurt us. Regretfully, I don't believe in God anymore. I quit listening to your radio programs too as my struggles would intensify when I do so. I decide to live as those around me, being heartless and ruthless! Any suggestion for me? For the sake of my children, I am suffering in great pain!"
(Sister Wang)
Pray for the Lord to help Sister Wang and her children get rid of their inner fear. May they experience the true protection of the Lord and let His peace calm their anxious hearts. Keep sister Wang hold onto the Lord and not to fall into Satan's schemes. Make her understand only Jehovah is the true God who grants His people real peace that no one else does.
---
Protect Our Children
If your children are not in safety seats when you drive, you are violating a newly enacted law which has been made mandatory in China's law since June. Nevertheless, its nationwide application is still pending. According to current surveys, 80% of parents in Beijing, Shanghai and Shenzhen have already equipped their cars with safety seats, of which only half would "always" use the device. The reasons for not using are: "children's reluctance to use", "indoor driving", "short distance" and "in slow speed", "inconvenient installation and use", "safer to hold in arms", etc. The surveys also reflected some incorrect use of safety seats, such as "seat belts too loose", "inaccurate base mounting", etc.
("The Paper", July 6, 2021)
Pray for parents to have a stronger safety awareness in using safety seats to get their children well protected. Pray that there is no sloppiness in production, but all manufacturers adopt good quality control programs to help their safety seats products always meeting desirable safety standard. By then, all parents can use these safety seats with peace of mind.
---
Tibetan Bible
In November 2011, copies of the Bible and the biography of the Mother of God, both published in the Tibetan language during the early 1930s, have been discovered at a cathedral in Yanjing, in the Tibet Autonomous Region. The two Tibetan translations are believed to be the only surviving copies and are being protected as ancient books. Yanjing Township is the fruit of early Catholic missions. Catholic monks entered Tibetan areas to preach in the 17th century. In 1860, the Christian missionary published the first Tibetan Gospel Book of Protestantism by Hayde. There are 122 Tibetan households, of which 600 people from 75 households believe in Jesus. After 90 years of hard work and numerous twists and turns during publication, the first Tibetan Bible was finally printed in India in early 1948.
It is reported that exquisite Tibetan Bibles and audio recordings of Tibetan Bibles in its three dialects have been produced and published. Being actively donated to Tibetans, however, the Bible is yet to be widely received. James Hudson Taylor once said, "To make converts in Tibet is similar to going into a cave and trying to rob a lioness of her cubs." Pray for God's mercy on the Tibetans and let His grace and redemption be to them one day.
---
Gospel Broadcasting
Emergency Drill: In mid-July, we completed a week-long "Contingency Drills and Exercise" – the production of programs was done at homes or somewhere outside our recording studio. In view of the new challenges encountered, we pray for God to lead our staff to solve together the problems ahead. Even when irregularities arise, therefore, the production and broadcast of our live or recorded programs can still proceed without delay.
Plans for the Coming Year:
☛ All departments are preparing their annual budget planning for next year's ministry. Pray that the Lord will grant all department heads the wisdom and ability to understand His will, and insights to lead the company forward especially in times of uncertainty.
☛ By God's grace that the engineering team and the information technology team have newly joined us successively. Please pray for each teammate for having an amazing partnership with one another.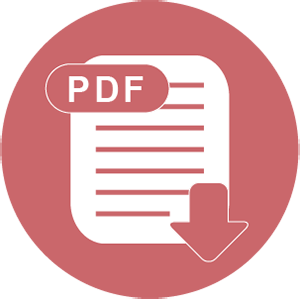 Download