My Younger Sister and I
"My younger sister has come to Shenzhen to live with me. Although we live together, we seldom interact. I want very much to be her friend but I don't know how to do. We were apart since we were young. We didn't have any heart-to-heart communication. So, when she graduated, I insisted she came to live with me so that we could cultivate our relationship. I'm thankful that we can live together now but I feel that building a relationship with her is very difficult. She has a very strong character. She likes to try new things and has demands as to the ways of living, such as what to eat and wear, but I cherish old things. I'm thrifty and reluctant to make changes. I don't have any particular demands. It is my personality she doesn't like."
(Sister Wen)
Please pray that the Lord will help Sister Wen to communicate more with her sister. Relationship can be cultivated over time. Please let the younger sister understand the kind thoughts of Sister Wen. We hope that the two sisters can be more considerate of each other and their love for each other will grow deeper.
---
Back to School
The National College Entrance Examination results were announced earlier. Wang, a 26-year-old delivery driver, obtained good results and it led to a heated debate among netizens. Wang was admitted to college when he was 18. However, for various reasons, he chose to drop out. He had been a worker in a garment factory, a telephone customer service agent, a tutor, etc. After that, he realized the importance of academic qualifications and decided to go back to school again. He had spent only eight months to prepare for the examination and obtained high scores. He expressed that he would continue with his delivery job until the beginning of the term to earn money for paying the school fees. In future, he would also try to do meaningful things such as coaching for free.
("Beijing Daily", July 7, 2021)
We give thanks for all those students who are admitted to the university. We also pray for those who failed not to be discouraged. May all of them make good use of their time to make contribution to society. Pray that God will strengthen the heart of young people, lead their way forward and grant them the hope of life.
---
The Church Has Changed
"Pray that the Lord grant the pastoral staff of our church the love for one another. The new elder who has just been transferred here does not care for the weak in the church. He isn't concerned and doesn't do any management work. There are just too many opinions among church members. Nowadays, not too many people attend church meetings. The pastoral staff are also not as strong in their faith and loving as before. The church has greatly changed and so are the pastoral staff. Why does the church oppose to those who are honest, righteous and love the Lord; those who dare to speak the truth, practice righteous deeds and please both God and men? There is far too much unrighteousness and falsehood. Pray that the Lord will revive His church. Sometimes I feel so hurt in the church. Please pray for the new elder in our church. Let's rely on the Lord to lead a victorious life!"
(Audience "Wounded")
The Lord of Consolation, please comfort "Wounded" and his church and help the believers see the Lord and not men, participate in church meetings actively and follow the footsteps of the Lord.
---
Behind the Fad
Several young people sit around a table, holding a drama script to play different roles, analyzing step by step all kinds of clues, using reasoning to find out the hidden "killer" – This is "script killing", a popular social activity of youngers nowadays. It has also become a new member of the cultural industry, giving rise to jobs like playwrights, designers, hosts, etc. However, there are playwrights who use "sex" and "violence" as gimmicks in the course of their creation to attract company to purchase. This has raised concern for the possibility of bringing about negative influence on young people.
("China Youth Daily", July 6, 2021)
Pray that the development of the cultural industry will provide more work opportunities to creative talents while at the same time, they will not neglect human sentiments, morals and even the law for the sake of profit. Pray that the new generation have a healthier environment to grow up in and cultivate hobbies which are beneficial to their body and mind.
---
Gospel Broadcasting
Emergency Drill: In mid-July, we completed a week-long "Contingency Drills and Exercise" – the production of programs was done at homes or somewhere outside our recording studio. In view of the new challenges encountered, we pray for God to lead our staff to solve together the problems ahead. Even when irregularities arise, therefore, the production and broadcast of our live or recorded programs can still proceed without delay.
Plans for the Coming Year:
☛ All departments are preparing their annual budget planning for next year's ministry. Pray that the Lord will grant all department heads the wisdom and ability to understand His will, and insights to lead the company forward especially in times of uncertainty.
☛ By God's grace that the engineering team and the information technology team have newly joined us successively. Please pray for each teammate for having an amazing partnership with one another.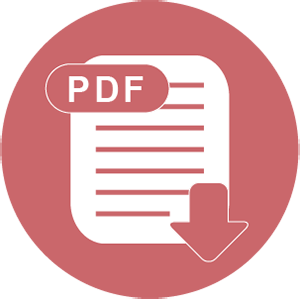 Download