Fear of Being Hurt
"When I was still in elementary school I liked to go to church and play there. But I rarely did so during my high school and college. In 2016, I got baptized and stayed in the fellowship to serve. Through my service, I began knowing myself and seeing the weakness and brokenness in my life. Before, my life was a boring blue and gray; but for the pressure of life, I would be reluctant to move forward. Then gradually, as I started seeing the beauty and joy of life, I became eager to learn to guard my heart. Reconcile with God, myself, and family, as well as the environment! However, being rather withdrawn and independent, I am not good at getting along with others. Moreover, I dislike in-depth relationships with people, and afraid of being hurt."
(Sister Zhang)
Pray for the loving Lord to help Sister Zhang feel the Lord's love and human care. Help her bravely step out of the comfort zone and establish a harmonious and beautiful life of faith with the Lord and with others.
---
A Dominant Mother
"Please pray for my mother. She is a brilliant working woman; but after all the hardships she has been through, she became very authoritative. Until recently she started to aware of her excessive attitude towards our family. It is not easy for her to change herself though, as only our Lord is able to baptize her with water and through the Holy Spirit can she get reborn. Pray for the Lord to give her strength, opportunities, and time, and to let her feel His closeness, compassion, mercy, forgiveness, and love, and to fill her life with His peace, tranquility, and joy."
(Sister Huang)
The Lord is faithful. It is grateful that Sister Huang is considerate and caring, and she accepts and understands her mother's peremptoriness. May the Lord's love fill her mother. With His touch of love and the Holy Spirit, may her mother experience the Lord's mercy and peace and live out the beauty of life.
---
Gospel Broadcasting
Emergency Drill: In mid-July, we completed a week-long "Contingency Drills and Exercise" – the production of programs was done at homes or somewhere outside our recording studio. In view of the new challenges encountered, we pray for God to lead our staff to solve together the problems ahead. Even when irregularities arise, therefore, the production and broadcast of our live or recorded programs can still proceed without delay.
Plans for the Coming Year:
☛All departments are preparing their annual budget planning for next year's ministry. Pray that the Lord will grant all department heads the wisdom and ability to understand His will, and insights to lead the company forward especially in times of uncertainty.
☛ By God's grace that the engineering team and the information technology team have newly joined us successively. Please pray for each teammate for having an amazing partnership with one another.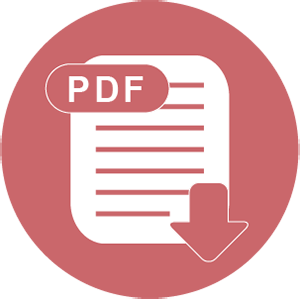 Download