An Accident Happened Again
An accident occurred during a process of construction at a mine in Jixi City, Heilongjiang. A large amount of coal and gas spouted out. Eight miners working in the mine failed to rise to the surface through a shaft and lost connection for a while. The authority activated an emergency plan and search the miners. It took 32 hours for the rescuers to save all people and send them to hospital. It was reported that an accident did not happen for the first time in that mine. In 2014, there was an explosion accident in the abandoned passage. In April 2018, there was also an incident in which coal and gas spouted out. It led to 5 deaths and 5 injuries. The mine was suspected of concealing the incident. The head of the mine and the current secretary of the party committee were dismissed from their posts.
("Heilongjiang Daily", June 8, 2021)
Thank God for the successful escape of the miners. Ask God to help them have peace in their hearts and overcome their mental shadow which may be caused by the accident. It is hoped that the accident will become an alert which can make mining companies no longer neglect various safety laws and protect the safety of their employees.
---
A Bolt From The Blue
"My husband is a soldier in the army. Our relationship has been bad after our marriage. My husband criticizes, dislikes and insults me just because of small matters. He even uses severe domestic violence. There have been too many grievances, pains and sufferings in my 10 years' marriage. I have gone to a church with my mother and have been baptized since my childhood. Moreover, I always think that the army training led to the strange personality of my husband. Perhaps he may be changed under influence. But I have accidentally learned that he is gay! I have to admit that I have been tricked into getting married! We also have a 9-year-old child. He never touches me after pregnancy. I have been still thinking of what aspects in which I have done incorrect things. I have tried to please him patiently. Currently I want to divorce him, but I am afraid that my child will be affected. What should I do?"
(Sister Wu)
Ask the Lord to have mercy on Sister Wu and help her bravely communicate with her husband to deal with their marital problems so that they can reach a consensus for their future life. Also ask the Lord to give her wisdom and strength to handle her pain.
---
Bible Translation
Missionaries never enter Southwest China until the beginning of the 20th century. They were not afraid of dangers and deficiency of material things in the southwest region. They encountered hardships when they were preaching to some ethnic groups, learning the local dialects, and even creating characters for the ethnic groups without written words. They also translated the Bible and promoted literacy education for them. The Amity Printing Company in China has published bibles in different languages of many ethnic groups since 1987. These ethnic groups include Miao, Dai, Lahu, Jingpo, Lisu, and Yi people. Some biblical books of many ethnic groups have been published in separate edition. Currently there are bible translation experts who are still constantly working hard to translate for the ethnic groups. The efficiency of translation has been improved with the assistance of technology. But bible translation is still an arduous task.
Many missionary teams are no longer able to stay in the areas where they serve. They need to work with local believers to translate God's words in a remote way. This is a greater challenge. Please pray for this ministry so that more ethnic groups who have not heard of the gospel can have their own bibles to read. Also pray for the production of audio bibles.
---
Gospel Broadcasting
Audiences Hearing Broadcasts: It was learned from the statistics in April that the overall audience figure of our broadcast could still be maintained and there was no reduction. The audiences continue to listen to our programs through different channels. When the situation is not ideal and the ministry is like treading on thin ice, we need to advance carefully every step of the way. Please pray that the Lord will give us the wisdom to face a wave after a wave.
Power of Youths: FEBC Hong Kong is committed to the training of young colleagues by giving them practices in different projects. Please pray for the Lord's grace to let the future ministry be taken over by the younger generation. Also pray that they can continue with the past and open up the future for the ministry.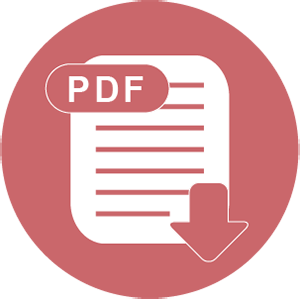 Download