Shall Not Want
"My friend had told me that he spent RMB 600,000 on decorating his new house. As a volunteer working for the church, this was unbelievable that that would ever happen on me. My parents are simple villagers living in rural areas; my wife is at work with an income of only RMB 2,000 a month. Although I could save some money every year, I dare not think of earning such a fortune. My friend had made himself wealthy, but I was so ordinary. In 2015, out of my expectation, God gave our family a new house. He didn't let our family be lacking. He is abundance and He grants us everything I need. He even arranged for me a well-paid job but without my service at church be affected. May all the glory, honor, and abundance be unto the Lord."
(Brother Fang)
Grateful that Brother Fang has experienced the Lord's provision. From scratch to hatch, they are all by His grace. God is faithful, and we can trust Him with no worries. He will answer our prayers in His timing.
---
Urban Beasts
The recent intrusion of a herd of 15 Asian elephants to the Kunming city area has aroused great social concern. In fact, more wild animals are home to cities, such as raccoon dogs, the national second-class protected species. They have been found in about 150 Shanghai residential communities in 2020, growing a double in number of five years ago. Another statistic in the same year noted thousands of complaints about wild animals harassing the people in Shanghai. Some of them were troubled by raccoon's excrement and noise, while some were frightened by their presence. Fudan University is conducting a survey on "animal residents", and the team hopes to conclude a demonstration plan for urban wildlife management through one or two years of follow-up observation.
("Xinhua Net", June 8, 2021)
Because of the continuous expansion of urbanization, habitats of wild animals are getting destroyed each year. Pray that the government will pay attention to the protection of the natural environment, and through legislation may the work of protecting wild animals be carried out by relevant departments.
---
Out from the Flames
"I must say that your programs have made drastic changes to my life. I was born in a Christian family passed down from my grandmother. But being edified with Marxism-Leninism since childhood where Science was much upheld, I queried that the elders going to church was simply for spiritual comfort. Back in 2011, after graduating from college, my father died. I was troubled by the thought that I had to shoulder the burden of my entire family henceforth. After that, I hurried into the society and started working in a bank. This was nine years ago. From scratch there have been tears and bumps, and others' helping hands happened in my career path. Grateful for God's guidance and I'm getting baptized in August this year."
(Brother Huang)
Grateful for Brother Huang that he has been growing in the Lord through experiences of setbacks and helps in Him. May he continue to work with the Lord to witness more of His wonderful deeds.
---
"More" Babies Wanted
China's birth rate has fallen for a fourth consecutive year. A major policy of raising the limit to three children per couple was announced at the Politburo of the Chinese Communist Party meeting. Detailed requirements for supporting measures include escorting young people to correct views of marriage and love, rectifying some ill-suited social customs such as unreasonably costly dowry. They also encourage people to get timely pregnancy. Inclusive childcare service system will be developed to bring forth fair distribution of educational resource and lowered family's expenditure on education. Policy on maternity leave and maternity insurance will be modified as well as women's housing and employment protection. Lastly, single-parent families will be concerned and supported to alleviate childcare anxiety.
("People.cn", June 2, 2021)
Pray that all these measures are working plans that will be implemented shortly to solve issues such as high cost of raising children and high-pressure living. Children are a heritage from the Lord, may they grow up in an environment where God is known.
---
Gospel Broadcasting
Audiences Hearing Broadcasts: It was learned from the statistics in April that the overall audience figure of our broadcast could still be maintained and there was no reduction. The audiences continue to listen to our programs through different channels. When the situation is not ideal and the ministry is like treading on thin ice, we need to advance carefully every step of the way. Please pray that the Lord will give us the wisdom to face a wave after a wave.
Power of Youths: FEBC Hong Kong is committed to the training of young colleagues by giving them practices in different projects. Please pray for the Lord's grace to let the future ministry be taken over by the younger generation. Also pray that they can continue with the past and open up the future for the ministry.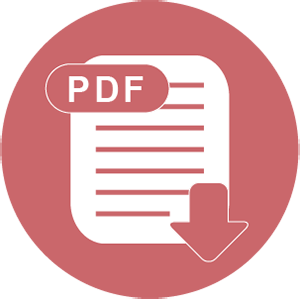 Download