Lupus Erythematosus
"I have systemic lupus erythematosus for eight years. I have gastric trouble since young age and started to get constipation and diarrhea when I grew older. Last year, I had constipation for several months, followed by diarrhea for more than half a year. My health problem has relapsed, and for 18 days I haven't had any bowel movement. Having been hospitalized for three days and fasted for two days with nutrient solution, I feel distressed. Is it because I refuse to entrust myself to God that He halts His work? I have faith in the Lord, but I don't pray to Him always. I'm not sure what I have learnt from my suffering. Perhaps it is my big ego. I would grumble over the dissatisfactory arrangements of the hospital, but to the gains at work I would quickly credit them to my hard work. I have been working too fast to chase my dreams but reacting too slow to thank my Lord."
(Sister Li)
Ask the Lord of Healing to heal Sister Li's body and mind. To help her be humble and learn to get close to God's will and give thanks to Him in everything. May she also learn to follow doctor's advice on treatment.
---
Mobile Apps Money Scam
In the hope to get a high download rate, some apps would make strong claims on how profit-making they are disregarding their potential pitfalls. Such apps proclaim that users can make money by watching advertisements, playing games, and even walking, eating, sleeping, etc. In the end, many people get addicted to swiping their phones in order to complete the "money-making task." Not only is it time wasting, but the so-called benefits are also delayed and hard to be realized. Some viewers are even induced by false advertisements to making wrong consumption decisions. Some may encounter problems such as personal information leakage. Revealed by some users that soon after they downloaded the app, they started to receive frequent harassing calls.
("Workers' Daily", June 7, 2021)
Pray that regulations on ceasing mobile apps to make money from users through solicitation and deceit will be drawn up by the government. Pray to God to let the addicted users understand the meaning of "greed is the root of all evil" and overcome the temptation of money with wisdom.
---
Three to Three Thousand
"I'm 40 years old, and my child is five. I pray to God to change me because I often sin and offend God. The Christian church I attend is in a remote area where teaching staff is lacked. Our teacher has established a Christian church since 1980 and over the years through the many storms, God has been calling him to serve. With the blessing of the Lord who leads and guides, our church has expanded from three to the present 3,000 people. It has never been easy to be God's servant. At the end of April this year, our teacher slipped and broke his hip bone during a heavy snowfall in our area. He has undergone a fracture surgery. Our whole church is praying for God's healing. Please pray for our pastor too."
(Sister Yang)
Pray earnestly for God's protection and healing upon His faithful and kind servant. Pray that the operation is successful, and our teacher can recover speedily. May the Lord's blessings be with our teacher and His church especially at difficult times.
---
Behind the Success
There is a class of "curve-wrecker" in a college in Chengdu because all its students have been pre-admitted by undergraduate colleges. What is more, they all have visual impairments. These five students have been classmates from junior high to high school. They said that the courses they studied are same as their counterparts at ordinary school, only that their textbooks are translated into Braille which weighs more than ten times that of the ordinary ones. Therefore, they have worked very hard to achieve such achievement. One of them, Liu, said that when any of them has difficulties, the rest will offer help and show support. They are good partners and will continue to struggle unremittingly in the future.
("China News Net", June 7, 2021)
Remember students with special needs. May they be widely accepted by the public and have their strengths contributed to the society. Pray for their parents and hope that by trusting in God, their burden on education and care for their children will be lightened.
---
Gospel Broadcasting
Audiences Hearing Broadcasts: It was learned from the statistics in April that the overall audience figure of our broadcast could still be maintained and there was no reduction. The audiences continue to listen to our programs through different channels. When the situation is not ideal and the ministry is like treading on thin ice, we need to advance carefully every step of the way. Please pray that the Lord will give us the wisdom to face a wave after a wave.
Power of Youths: FEBC Hong Kong is committed to the training of young colleagues by giving them practices in different projects. Please pray for the Lord's grace to let the future ministry be taken over by the younger generation. Also pray that they can continue with the past and open up the future for the ministry.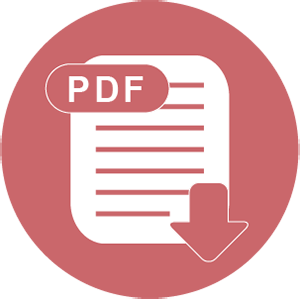 Download