Sense of Crisis
"I feel that the practice and traditions in the church have been secularized. The spirituality of the church is going downhill. I even have the feeling that it has gone out of control. I requested the church to hold a pastoral staff meeting on gospel work but the chance of its being held is very remote. As the church members grows, there are a lot more divided opinions. The original pure faith of looking upon the Lord is lost. I deeply feel a sense of crisis in the churches. Coupled with the persecution from external forces, it seems that the situation is getting more and more difficult. Please pray for the spiritual condition of the churches in the Mainland and the younger generation of Christians. Pray that God will help them so that they are nurtured and rooted in their faith. May the churches value these youths and give them the chance to serve the Lord. Pray also that God will use them to pass on the gospel as commissioned."
(Brother Song)
Thank God for giving Brother Song a heart to love the church and youths. May he have the chance to nurture the new generation of believers in the church. Pray that the young will be built up, and the church is willing to value them and pray for God's making a way for them.
---
Unscrupulous Business
Recently, in Chengdu, Sichuan, an animal rescue center received a report from a concerned individual regarding160 cats and dogs being packaged as "Pet Blind Boxes" to be delivered on an express delivery truck. They were trapped inside plastic boxes wrapped in burlap bags. Because of the lack of oxygen or food and water, many cats and dogs were dying upon rescue. Among them, four were already dead. After the case has been revealed, there are still merchants selling live animals with free shipping on online purchase platforms.
("The Beijing News", May 7, 2021)
Pray that we all learn to cherish life, have love and compassion for animals and will not abuse them. Pray also that the government will formulate effective measures, take the responsibility to investigate and prosecute unscrupulous merchants so that the sale of lives as commodities can be eradicated.
---
Unreached People
According to the survey results of missionary organizations, there are more than 180 ethnic groups in China which have not heard the gospel. They are classified as the "Unengaged, Unreached People Group (UUPG)", the definition of which is that among these groups, there have never been any strategies nor actions for spreading the gospel or planting churches. These ethnic groups are neglected and the names of some of them we have even not heard of. Most of these groups are not large and they are scattered over vast areas which are remote and neglected. At the end of the last century, there were missionary organizations which started to pay attention to these ethnic groups and silently served in some of them.
For various reasons, many missionary organizations have to reluctantly evacuate or suspend their work. Please pray for this. One of the major factors for gospel broadcast is that there needs to be a certain population size to make the wide frequency coverage worthwhile. Now through different platforms, the spreading of the gospel to different ethnic groups can be done more effectively. Please pray for God's enabling us to produce audio gospel messages for these ethnic groups. This is a great challenge. May we be solely faithful to the Lord's commission.
---
Gospel Broadcasting
247 Prayer Wall: To encourage audiences to pray more, Radio Liangyou's program "Throne of Grace" launched the "247 Watch Over Prayer Wall": to pray continuously for 24 hours every day that audiences from different regions will sign up to commit at least 15 to 30 minutes a week to pray with undivided attention for oneself, the family, the church, the country and worldwide missionary work.
Bachelor of Ministry: Liangyou Theological Seminary has received more than 400 applications from undergraduates, graduates of Advanced Diploma and new students for enrolment in the new program "Bachelor of Ministry" to be offered this year. The response is overwhelming. The new program aims to enhance the knowledge and the learning and serving skills of the students. It is hoped that they can become more holistic spiritual leaders so that the effectiveness of pastoral work in the Mainland can be enhanced.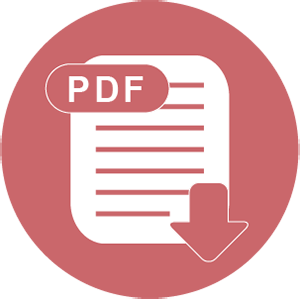 Download