I Still Have Heartache
"I have heartache as my boyfriend has hurt me repeatedly. Yesterday he said on the phone that he would not blacklist me again. He mentioned that he wanted to live in the Lord after marriage in the future. But he blacklisted me the next day. I felt that staying alive was too painful. Last year, my boyfriend wanted to break up. I can't sleep well and felt depression. So I took antidepressants. God comforted me through Joseph's experience. I was refreshed and I did not want to die. But I still have heartache. Although I cannot fall asleep easily, the problem is not too serious. Please pray that God will guide my path ahead. Also pray that I will not rely on my own will, but just trust God alone."
(Sister "Hannah")
Please pray that the Lord will help "Hannah" deal with the problem of her relationship with her boyfriend wisely and face her own emotions squarely. Pray that she will let go of her mind, get close to the Lord more and become a strong person by relying on the Lord.
---
Frauds involving Cheap Property
A man lied to claim that he had a resettlement house to sell in Jiangsu Province. He defrauded 13 victims and the total amount involved in the frauds exceeded RMB 10 million. He was sentenced to 11 years' imprisonment and fined RMB100,000 by the court. The so-called resettlement houses are those houses built by the government for resettling the demolished households when the government carries out construction projects of urban roads and other public facilities. If there are remaining resettlement houses, the government will sell them through authorized auctions. The prices of these houses are generally lower. The criminals also make use of forged seals and contracts to deceive victims who think there is no danger of frauds.
("Prosecution Daily", May 7, 2021)
Please pray that the government will take measures to help people solve the difficulty in purchasing their property and to establish open channels for people to grasp correct real estate information. Also pray that consumers should remain rational to carefully discern advertising and publicity so that they will not suffer losses for the sake of petty gains.
---
The Worst Added To The Worst
"We has already owed a lot of debts because of my daughter' medication expends. My husband's failure of running his business has made it worse. His temperament has changed drastically. He doesn't make money to support the family anymore. He often spends the borrowed money for his wine-and-meat friends. I'm so disheartened. I have intended to commit suicide with my daughter for many times. My confidence was very weak at that moment. Sometimes I complain to God and ask why these things have happened to me. Why doesn't God listen to my prayers? Why does God forsake me? Why doesn't God save me from the sufferings? I feel very miserable. Now I have learned to accept all these with confidence. God's grace is great under my abundant and smooth circumstances."
(Sister Su, Hunan Province)
Please pray that the Lord will help Sister Su live a victorious life by relying on Him. Pray that the Lord will touch her husband so as to lead him to return to God. Pray that she will have strong faith to take care of her daughter. Ask the Lord to strengthen her confidence.
---
Who Is More Irresponsible?
In Henan, a grade-3 student's hair was dragged by a teacher in a primary school because the student spoke during the lesson. After that, he suffered from headache, head swelling, low-grade fever, vomiting and semi-coma. Doctor's diagnosis revealed that his scalp and skull were separated. He was hospitalized for 22 days. He had undergone seven "puncture operations". It was revealed that he had a level-2 minor injury. The teacher involved was detained by the police. After the incident had been disclosed, negligence was also found in the decision of the school management. They didn't look into the teacher's accountability for the incident. It was not until more than two weeks later that the teacher's duty was suspended.
("The Paper", May 7, 2021)
Please pray that teachers can try their best to educate and nurture every student and help them grow up according to the standard of God's will. Pray that there are more educators who will love the Lord, and bring justice, truth, and holiness into schools.
---
Gospel Broadcasting
247 Prayer Wall: To encourage audiences to pray more, Radio Liangyou's program "Throne of Grace" launched the "247 Watch Over Prayer Wall": to pray continuously for 24 hours every day that audiences from different regions will sign up to commit at least 15 to 30 minutes a week to pray with undivided attention for oneself, the family, the church, the country and worldwide missionary work.
Bachelor of Ministry: Liangyou Theological Seminary has received more than 400 applications from undergraduates, graduates of Advanced Diploma and new students for enrolment in the new program "Bachelor of Ministry" to be offered this year. The response is overwhelming. The new program aims to enhance the knowledge and the learning and serving skills of the students. It is hoped that they can become more holistic spiritual leaders so that the effectiveness of pastoral work in the Mainland can be enhanced.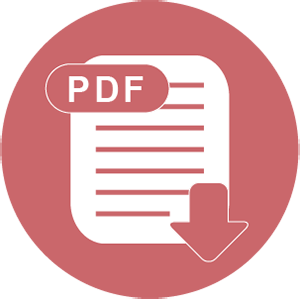 Download