A Tumor Developed
"My 81-year-old father-in-law suddenly developed a tumor above his nose a few months ago. The doctor found that he couldn't undergo surgery as the tumor was malignant. His tumor was growing quickly and it was so big that it completely covered his right eye. Half of his left eye was left uncovered and he sheds tears constantly. The tumor pressed his nose and hindered his breath. He has not believed in Jesus yet. I'm very worried about his lost soul. I often pray for him tearfully. Moreover, the people in our hometown are hardhearted and don't believe in God. Please pray for the salvation of my father-in-law."
(Sister He, Jiangxi Province)
Please ask the Lord to choose Sister He's family and her father-in-law so that they will become children of the Lord. Also pray that the Lord will remove the hardened hearts of her family and the people in her hometown and heal her father-in-law.
---
Improper Financial Education
A report was issued by an investigative agency which announced that the sales of books about the financial management skyrocketed. There are some series that emphasis shortcut learning which have sales increased by about five times. Some institutions launch training courses on investment and financial management. However, there are varying quality courses due to the lack of supervision. There are complaints related to exaggerated publicity techniques, courses which are inconsistent with their costs and participants being defrauded. Some organizations are disguised as providers of "financial and commercial education". But they actually violate the regulations by recommending stocks and financial products to the public.
("Economic Daily", May 7, 2021)
May God give the public the wisdom to understand that there is no shortcut to learn financial management. Also ask God to help everyone remember that everything belongs to God. Pray that they will handle their finance with gratitude and wisdom.
---
How To Teach My Nephew
"I have known Radio Liangyou through the introduction of my church sister and downloaded Radio Liangyou App in my mobile phone. I have listened to your programs while going to work in recent few days. So my feeling is really good. There is much enlightenment for me. Currently my 20-year-old nephew has been asking for money from us since the end of last year. He has been raise up by my parents since his childhood and lived in a discordant family environment. His personality is very introverted and he is usually unwilling to communicate with others. Moreover, he has been divorced already. I'm worried that he hangs around with bad guys and that giving him money constantly will be harmful to him. But I'm afraid that if I don't give him money, he will apply for a credit card himself since he has been an adult. Please guide me. What should I do?"
(Brother Wu)
Please ask the Lord to give Brother Wu love and wisdom to enable him to get along with his nephew. Please pray that the brother will love his nephew with more communication so as to let him feel the love from his uncle and Jesus.
---
Be Prepared For Danger
in Times Of Peace
An accident occurred in Guangxi last month. A house in Tianyang District, Baise City exploded suddenly, killing one person and slightly injuring three persons in the accident. The windows of many nearby houses were smashed and fell down. Many vehicles on the roadside were damaged. The pictures at the scene were circulated on the Internet. They showed that the mushroom-shaped cloud rose up to the sky after the explosion. Some residents pointed out that the loud explosion noise could be heard as far as 10km away. It is believed that the accident has been caused by a batch of thermal expansion materials which was stored in the house and supposed to be non-explosive. The government is still tracing the source to clarify the cause of the explosion.
("China News Net", May 7, 2021)
Please pray for the residents affected by the explosion. May the love of the Lord be with them. Also pray that the government can find out the cause of the explosion as soon as possible so that similar accidents will be avoided in the future. Please pray for the home safety in various places of China so that the public will be safe everywhere!
---
Gospel Broadcasting
247 Prayer Wall: To encourage audiences to pray more, Radio Liangyou's program "Throne of Grace" launched the "247 Watch Over Prayer Wall": to pray continuously for 24 hours every day that audiences from different regions will sign up to commit at least 15 to 30 minutes a week to pray with undivided attention for oneself, the family, the church, the country and worldwide missionary work.
Bachelor of Ministry: Liangyou Theological Seminary has received more than 400 applications from undergraduates, graduates of Advanced Diploma and new students for enrolment in the new program "Bachelor of Ministry" to be offered this year. The response is overwhelming. The new program aims to enhance the knowledge and the learning and serving skills of the students. It is hoped that they can become more holistic spiritual leaders so that the effectiveness of pastoral work in the Mainland can be enhanced.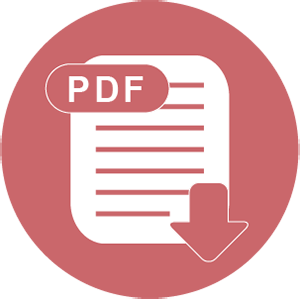 Download