Umbilical Cord Around the Neck
"Since the umbilical cord was around the neck when the child was born, both mother and child were in danger. However, we thank God for saving my child and myself through the efforts of the doctors. We should thank God for watching over us and granting us peace which transcends all understanding. As a result of these experiences, I treasure and care for the child all the more. May the child grow up in God's protection, with both the wisdom and stature like Jesus and with the favor of God and men."
(Sister Zhu)
The Lord of Peace protected Sister Zhu who experienced His blessings of turning perils to safety during her childbirth. Life is a gift from God. May the child grow up healthily under the Lord's protection and may the Lord use their testimony to glorify His name.
---
Rest of My Life
"I was baptized during a family meeting in Shanghai and I'm willing to offer the rest of my life to God. After graduation, I was in Fuzhou with the army which prohibited our participation in religious activities and going out on holidays. I went back to Quanzhou after I retired from service. Although I was a believer since I was small, I was baptized in Shanghai. My family is now going to church with Watchman Nee's group and we have left the three-self church. I thank God that I have begun to listen to Radio Liangyou for 5 hours every day since April. Although I have continued my pursuit of Christ through the Internet, I don't have any fellowship with other believers for many reasons. I think that my life needs Christ's renewal. May God's will be done in Quanzhou, in my heart, and in my family."
(Brother Guo)
Thank God that Brother Guo is willing to offer the rest of his life to Him. Pray that the Lord will prepare a suitable church for Brother Guo to have a stable church life, to build relationship with other brothers and sisters, to have pastoral care and to equip himself in the Lord so that he will be used by Him.
---
Gospel Broadcasting
247 Prayer Wall: To encourage audiences to pray more, Radio Liangyou's program "Throne of Grace" launched the "247 Watch Over Prayer Wall": to pray continuously for 24 hours every day that audiences from different regions will sign up to commit at least 15 to 30 minutes a week to pray with undivided attention for oneself, the family, the church, the country and worldwide missionary work.
Bachelor of Ministry: Liangyou Theological Seminary has received more than 400 applications from undergraduates, graduates of Advanced Diploma and new students for enrolment in the new program "Bachelor of Ministry" to be offered this year. The response is overwhelming. The new program aims to enhance the knowledge and the learning and serving skills of the students. It is hoped that they can become more holistic spiritual leaders so that the effectiveness of pastoral work in the Mainland can be enhanced.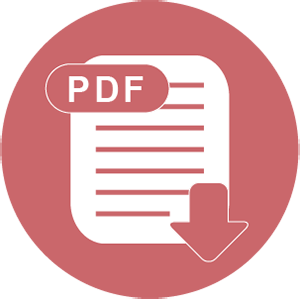 Download