Struggle with Drug Abuse
"One day I discovered that my husband has been taking methadone every day. He is a drug addict and he is hiding this from me. My husband has always been good to me and our child, retrospectively speaking. Always trying his best to make ends meet and our wants satisfied, he has been working hard to get out of the addiction to return to normalcy. Besides, my husband needs to travel every day to take care of his 90-year-old father. The travel which is exhausting further worsens his health. Despite a year's efforts, he failed to quit using drugs; in a bitter struggle, he just could not get it over. He excruciates as in hell if he intakes no drugs. This was what I have seen once. He tried to restrain himself, but always in vain."
(Audience "Heart-broken Sister")
May the Lord of all comfort empower "Heart-broken Sister" and help her husband quit his substance addiction by faith. Strengthen their relationship so that her husband can triumph over his physical weakness.
---
Be Prepared
China's Ministry of Finance has recently allocated RMB 1.2 billion as preventive and relief funds for agricultural and water conservancy disasters. One purpose of the funding is to support Zhejiang, Yunnan, Guangdong and other provinces (regions) to reinforce its construction of temporary drought-resistant water sources, to purchase water-lifting equipment, to enhance its anti-drought ability, and to avoid a lack of drinking water due to drought. The second purpose is to support Hebei, Anhui, Henan and other provinces (regions) to acquire materials needed for the prevention and control of major crop diseases and insect pests; and to promote biological control, ecological control and chemical emergency control so that agricultural production can be stabilized, and food safety ensured.
("China News Service Online", April 6, 2021)
Owing to drastic global climatic changes, natural disasters are occurring more often in China. Pray for the Lord's mercy on his people and let all relief funds be rightly used on agricultural production and water conservancy disasters. May early preventive measures can help reduce jeopardizing people's lives, food supplies and dwellings.
---
Return to Workshop
It has been more than a year that a numerous of our co-workers who have been in ethnic minorities ministry were stuck at their hometown due to Covid-19. As the epidemic is slowing down, these faithful coworkers have returned to their workplace gradually. They are making deployment on various post-epidemic ministry arrangements.
Please remember in your prayers the co-workers who have recently returned to their ministry fields. Ask the Lord to grant them wisdom whether to continue their previous ministry or into another one that allow them also to share the love of Christ with. In addition, as some co-workers will not return to their fields for some reasons, flexibility on the ways of serving is therefore required. As the interpersonal relationships have been established over a long time, we need a new way and means to serve the gospel targets from abroad.
---
Gospel Broadcasting
Ready to Serve: In line with the theme of the second season for Radio Liangyou – "Come and act- Ready to Serve!", we introduce "Blessed Invitation" Friendship Evangelism to encourage listeners to respond to God's Great Commission and take action to lead people to the Lord. Six well-designed friendship evangelism activities allow listeners to weave evangelism into their daily lives, to establish relationships with gospel targets, to share gospel messages with time, and to lead people to salvation. .
New Generation of Audience: Thank God that the programs "Filmanime Lamp" and "Like The Way You Are" on our mainland podcast – BreakPod – have received favorable responses. Radio Liangyou's live music program "Gimme Five", broadcasting online every Monday to Friday afternoon, is also generating much interest and interaction with young audiences. Please remember our young radio hosts in your prayers.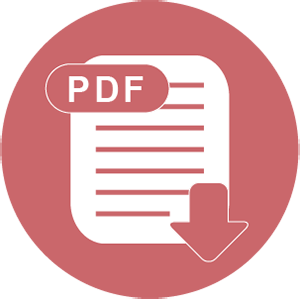 Download