Supervision by Government
"Staff of the Township Government Office came to our church on Sunday while we were having worship. They wanted the leader to sign the consent to the government's joining the management of the church. We, otherwise, will not be allowed to continue with our gatherings. Some church staff refused for fear that the church wouldn't have any say in anything after signing the consent. The government officials got by force the fingerprint of an old lady who was attending the worship. They would send people to supervise us next Sunday. Although we are very weak, we still think that if they ask us to do anything against God, we shouldn't do so. However, a church member who is a rather good preacher said, 'When the Japanese persecuted the Christians, they immersed their heads in chili water. At that time, the Christians could deny their faith.' We debated with him. I'm very weak and sleepless."
(Listener "Church Sister")
Pray that the Lord will give her the strength to face the persecution. Pray the church members can meet the challenge with concerted effort and be on the alert for the spiritual warfare. May God also strengthen their support and encouragement for one another.
---
Investigation of Violations
In China, some mobile apps will make use of this trick to open "backdoors" to collect personal information beyond the limits, to make use of such information in violation of regulations and to even disclose users' private information such as telephone numbers, SMS, etc. The information collected may even be packaged by unscrupulous enterprises and sold to third parties. The Ministry of Industry and Information Technology announced earlier that 136 mobile apps violated user rights, including 60 which did not comply with the request to rectify and hence taken off the shelf. To safeguard personal information from being disclosed, the authority will continue to investigate whether there will be any more mobile apps involved in risks of information leakage.
("China News Service Online", April 6, 2021)
Pray that everyone will understand the need to respect the privacy of others so that they will not use whatever means available to steal other people's personal information. Pray also that the government can formulate more effective privacy regulations to prevent criminals from stealing personal information for profit.
---
In God's Keeping
"My mother is a devout Christian. 33 years ago, she shared the gospel with us – my brother, sister and I. For years, our faith has been built on Christ but at times, we are also weak and ignorant. We are thankful that God is merciful. Our families are under God's care. Indeed, we need to pray for our children. Our children are all baptized but in this confused world, they need intercessory prayers all the time. As a mother, I request you earnestly to pray for the three children so that they live in God's will all their lives. My nephew is studying in Japan; my niece has just finished her entrance examination to graduate school and is waiting for an interview; my daughter is married and she needs, all the more, God's guidance in her marriage and work."
(Audience "Three Siblings")
Dear Merciful Heavenly Father, the families and children of "Three Siblings" are brought up under Your guidance. We pray that the Lord will remember their next generations. May their families become good witnesses of the Lord.
---
Behind Online Purchase
To promote environmental protection, the State Post Bureau has put in place the "Requirements for Limiting Excessive Packaging in Express Mail Industry". It aims to curb excessive packaging which are in violation of regulations. The Requirements state the principles and rules of the choice of packaging, which include prioritizing the use of reusable and easily recyclable packaging materials; not using adhesive tapes excessively; minimizing the layers of packaging, empty space and fillers; and encouraging logistics companies to establish a recycling process and to reuse packaging materials.
("China News Service Online", April 6, 2021)
Pray that express delivery companies can develop green logistics to reduce packaging pollution. Pray also that people will heighten their sense of environmental protection so that they purchase only what they need and reduce impulsive buying to avoid the disposal of merchandise not suitable for use.
---
Gospel Broadcasting
Ready to Serve: In line with the theme of the second season for Radio Liangyou – "Come and act- Ready to Serve!", we introduce "Blessed Invitation" Friendship Evangelism to encourage listeners to respond to God's Great Commission and take action to lead people to the Lord. Six well-designed friendship evangelism activities allow listeners to weave evangelism into their daily lives, to establish relationships with gospel targets, to share gospel messages with time, and to lead people to salvation. .
New Generation of Audience: Thank God that the programs "Filmanime Lamp" and "Like The Way You Are" on our mainland podcast – BreakPod – have received favorable responses. Radio Liangyou's live music program "Gimme Five", broadcasting online every Monday to Friday afternoon, is also generating much interest and interaction with young audiences. Please remember our young radio hosts in your prayers.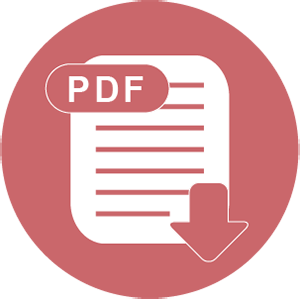 Download