Borrowing Money from Me
"Must we lend others money if we are asked to? A church sister requested a loan for her daughter's dance training because she didn't have money to pay for school fees. Her husband is working out of town and they have only one child. Dancing class seems not a must if they don't have money for school fees. I didn't lend her any money. This sister seldom came to church. Occasionally, she asks us to pray for her, saying that she was bound by sin. She hasn't attended our church for a long time already. Refusing others means not loving God and not following the teachings of the Bible. But I'm not moved to lend her money. What should I do?"
(A Sister, Zhejiang Province)
Pray that God's Word will strengthen the heart of our sister so that she can clearly understand God's guidance. Please help her to serve the Lord and the church with shrewdness and decide with her heart to help others willingly, not reluctantly.
---
Enriching Health Knowledge
A survey in China revealed that 90% of the interviewees didn't have any understanding of Parkinson's disease (PD). To deepen the general public's knowledge of PD and enhance primary care doctors' quality of diagnosis, many medical organizations in China recently co-operated to roll out a publication item named "Glossary on Fighting Parkinson's". The Glossary, jointly compiled by China's leading experts in PD, employs an interesting, vivid, simple and practical style and format to cover aspects such as symptoms, medications, surgeries, rehabilitation, etc. For example, the Glossary collects professional terms relating to the treatment of PD and explains them in comprehensible language to help patients and their families to understand PD. Besides, the Q&A section which aims to prevent patients and their families from obtaining mistaken information about the treatment of the PD.
("China News Service Online", April 3, 2021)
Pray for PD patients that they will not miss the chance of treatment or the chance of effectively putting the disease under control. May the Lord grant the patients' families hope and strength so that they have more love and patience for them.
---
Home in Danger
"Listening to Radio Liangyou every day irrigates my dry and crushed spirit. I can feel deeply the Lord's presence every moment of my life. Please pray for the sisters of Glorify God Choir of St John's Church and call upon the Lord to treat Sister Xiao's brain tumor, Sister Gu's physical discomfort and Sister Li's pain in the waist. Pray that God will use His amazing hands to heal them. Pray also that the God of Justice will protect me so that no evil persons in power can rob me of the home where I have spent my life since I was 4 years old, and where I have been through thick and thin. I'm 70 years old now. I can often hear my parents' gentle voices and the scenes of my siblings' playing together often appear in my mind. My attachment to my home is very strong. I beg my brothers and sisters-in-Christ to call upon the Lord to protect my home."
(An Elderly Sister)
Dear Lord of Love, we pray that you hear Sister's prayer and take care of the needs of the brothers and sisters in her church. We also pray that You protect her home, grant her peace and trust in You so that she can face the challenges in her daily life.
---
Manpower Shortage
With the rise in income level and the implementation of the two-child policy, people choose to employ helpers, part-time workers and housemaids to alleviate the burden of household chores. However, the current number of vacancies for workers is as high as around 30 million. Moreover, the industry is still so disorganized, mostly with poor management standard and quality. Some personnel in the industry expressed that to raise the quality of the service, more skill-upgrading programs should be offered by institutions. More attractive career prospects should be provided while rights and benefits of all kinds should be improved to attract and retain talents in the field.
("CCTV Business Channel", April 7, 2021)
Pray that the country will draw up laws accordingly to protect the rights and benefits of housekeeping workers, establish a framework for the recognition of qualifications, encourage people who are interested to enter the industry to receive continuous training and to renew their knowledge and skills from time to time.
---
Gospel Broadcasting
Ready to Serve: In line with the theme of the second season for Radio Liangyou – "Come and act- Ready to Serve!", we introduce "Blessed Invitation" Friendship Evangelism to encourage listeners to respond to God's Great Commission and take action to lead people to the Lord. Six well-designed friendship evangelism activities allow listeners to weave evangelism into their daily lives, to establish relationships with gospel targets, to share gospel messages with time, and to lead people to salvation. .
New Generation of Audience: Thank God that the programs "Filmanime Lamp" and "Like The Way You Are" on our mainland podcast – BreakPod – have received favorable responses. Radio Liangyou's live music program "Gimme Five", broadcasting online every Monday to Friday afternoon, is also generating much interest and interaction with young audiences. Please remember our young radio hosts in your prayers.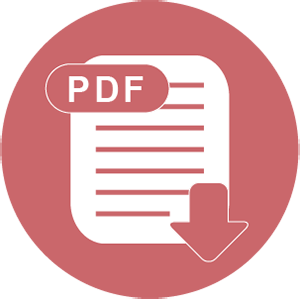 Download