Slip Down the Hill
"Because of slippery mountain path, I fell down the slope and fractured my ankle while I was plucking tea. After having my foot plastered at the hospital the foreman immediately bought a ticket and sent me back to my hometown. Now I cannot stand without assistance. The local authorities suggested me, 'get the verification of disability and then sue the foreman.' But I don't want to sue him. But they said, 'application for compensation should be made at where the work injury happened.' I went to the hospital to see the doctor. He said my feet injury was terrible. After the fall from a long steep slope, my twisted ankle was swollen like a steamed bun, and my knees and big toes all turned black. Due to the fear of taking responsibility, the foreman thus sent me to my hometown immediately. Now my whole body is aching. Besides, as I was leaving in a hurry, the foreman did not pay me wages nor any medical expenses. I just hope there will be compensation for my work injury."
(Sister Li)
Our compassionate God, please help Sister Li get back her wages, medical expenses, and compensation for work-related injuries. Help her to communicate with the foreman and let him see the love of the Lord Jesus.
---
Grumbles
"I would like to have your advice: Firstly, how should I deal with my child's red packets? My child was unwilling to hand over his red packets to us, saying that he could manage them properly. But he wasted the money right away. That made me very angry, and I did not know how to cope with this? Secondly, I feel miserable when encountering unfairness. One example is a mismatch of school's financial aid where the needed students and families did not get supported. Another example is the school's appointment of a particular person's company as the subcontractor of students' accommodation and its management. Although they said where to live is their choice, these students were in fact have no alternative! In view of these, we as parents are very angry and desperate! We feel aggrieved, dissatisfied, and upset! May the Lord help us let go of resentment!"
(Audience "Grumbling Sister")
The Lord of Comfort, please let "Grumbling Sister" understand that there is true peace and joy in the Lord. May she live a triumphant life with no worries by relying more on the lead of the Lord.
---
Gospel Broadcasting
Ready to Serve: In line with the theme of the second season for Radio Liangyou – "Come and act- Ready to Serve!", we introduce "Blessed Invitation" Friendship Evangelism to encourage listeners to respond to God's Great Commission and take action to lead people to the Lord. Six well-designed friendship evangelism activities allow listeners to weave evangelism into their daily lives, to establish relationships with gospel targets, to share gospel messages with time, and to lead people to salvation. .
New Generation of Audience: Thank God that the programs "Filmanime Lamp" and "Like The Way You Are" on our mainland podcast – BreakPod – have received favorable responses. Radio Liangyou's live music program "Gimme Five", broadcasting online every Monday to Friday afternoon, is also generating much interest and interaction with young audiences. Please remember our young radio hosts in your prayers.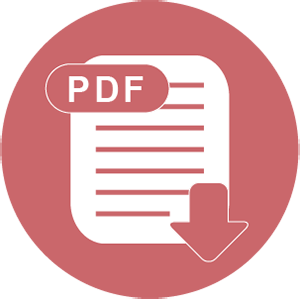 Download