Lanzhou "Brucellosis"
"The Lanzhou Biopharmaceutical Factory used expired disinfectants in its Brucella vaccine production, leading to the incomplete sterilization of waste gas from the production fermentation tank. The waste gas carrying the bacteria-containing aerosols then spread along causing about 11,000 people infected. As the disclosure of this incident came too late, all patients have missed their best time for medication. They got chronic brucellosis at the end of which no effective cure. The drugs prescribed are badly damaging to human liver, kidney, and stomach. Some patients stop taking Western medicine, while hundreds of them would rather go for their private treatment in Inner Mongolia. The most serious complications of brucellosis include paralysis, meningitis, and endocarditis. Patients who have been severely affected by bacteria intrusion appeared to have deformed bones, fingers, and wrists. Patients with severe Brucellosis can even hear their bones gurgling for just a slight move. They are terrified."
(Sister Wei, Gansu Province)
Ask God to forgive the sins and save the souls of the infected, young kids or the whole family. May there be medical breakthrough so that they can receive the right treatments timely to get protected from its sequelae.
---
Safety Misjudged
In recent years, the misuse of laser pointers has made damages to children's eyes and skin over the country. Consumers are not alarmed yet; they see them as toys. An earlier survey conducted by Jiangxi Province found that only about 30% of consumers would read the manual on the usage of laser pointers carefully, while the rest would simply scan or ignore the instruction before using them. Besides, laser pointer products obtain an extensive retail catchment area, amongst some are "Three No's" products: No proper packaging, No Chinese safety prompts, No verbal warnings to remind them of the risks during use.
("China News Net", March 5, 2021)
Pray that the government will pay attention to product safety and testing procedures so that problematic products will not be released onto the market. Consumers should also be cautious to product warnings and instructions to ensure the safety of users.
---
Biblical Truth
Over oceans, mountains, and streams, Christian missionaries from afar came to Nu River in the 19th century. Many Nu people were led to believe in the Lord. Churches were raised and despite their remoteness in location that attracted not much support from outside, their faiths sustained and passed on. However, when the young generation leave their hometown for work, the continuity of religious belief becomes a concern to the church. In fact, issues of gambling, alcohol abuse and divorce cases are deteriorating in the region. Besides, the church has been greatly troubled lately because pastors who preached justification by faith were banned from the lectern. Instead, a false sense of salvation saying both faith and deeds are required is emphasized.
Please pray for the challenges faced by the Nu churches. Pray that the Lord will lead His faithful servants through and brave them to preach the Biblical truth for the wellbeing of His believers. Also pray for the ongoing production of our gospel programs and the co-workers in doing manuscripts, recording production, and translation (the Nu people do not have their own text). The first stage of production is hoped to have completed by the end of this year and distributed afterwards via flash cards and social platforms.
---
Positive Power
"To give ordinarily brings about the most extraordinary story." It is a story about a couple who runs a street stall in Guangzhou. They are patients with rare diseases. The husband is a patient with ankylosing spondylitis. 70% of his joints have been necrotic. He can only walk by holding on a wooden board. The wife has a "porcelain doll" disease. She can neither straighten her arms nor walk. Even though the illness has restricted them physically, it cannot stop their kindness. The couple has not made much money and wants to save money to buy a car for traveling. But they are not stingy with good deeds, including daily donation via an online public welfare platform, etc. It is estimated that they have donated more than RMB$100,000 so far. The marriage life of the couple is simple and abundant despite their rare diseases.
("Guangzhou Daily", March 3, 2021)
God looks at the heart of people instead of their offering amount. Please pray that all of us can love others as ourselves, do our parts willingly, take "a good Samaritan" as an example and use practical actions to love those needy around us.
---
Gospel Broadcasting
New Programs: From March 28th, a new program schedule will be carried out of which four new programs of different types are taken in: "Joyous Vine Clubhouse" (radio drama for children), "M&M Conversation" (dialogue between a new believer and his mento), "Whenever I Think of You" (hymn song sharing) and "The Liangyou Pulpit" (pastor quotes, spirituality building).
New Ministries: The programs "Filmanime Lamp" and "Like The Way You Are" on our mainland podcast –BreakPod – have received favorable responses. In January, the total number of audience listening "Filmanime Lamp" exceeded 40,000. In addition, the average monthly downloads of Soooradio last year was 39,998, with an increase of about 77% over 2019. At the end of March there will be a full launch of Sooopodcast, the local podcast ministry. May it be used as a new platform where more potential audiences can be reached.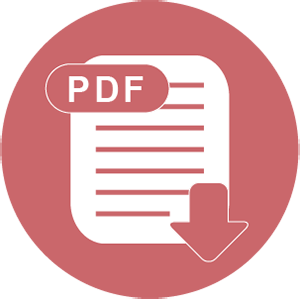 Download