Developmental Retardation
"We really don't want to send our child to hospital anymore. The doctor's diagnosis includes dysplasia of cranial nerves, dysphagia, laryngeal cartilage softening, heart disease and developmental retardation of the demanding physical exercises. Our child's condition has been pretty good for the recent two months. Although our child has had a high fever, it is God's grace that makes the fever gone. I think there is nothing difficult for God to accomplish. When my child was in the hospital, there were 3 other children who couldn't swallow like my baby. Compared with them, my child's condition was regarded as stable. Although God has not healed the child as I have wished, it is God's grace that enables him to spend every day safely. Please pray that God will open his mouth to gulp milk!"
(Sister Su)
May Lord heal Sister Su's child and open his mouth to gulp milk; please help Sister Su get the faith from the Lord, follow the Lord's footsteps every day, and take care of the child with an entrusting and joyful heart
---
Construction of Rural Roads
The Ministry of Transport of China issued: "Outline for the Medium and Long Term Development of Rural Roads". It is proposed that by 2035, more than 5 million kilometers of rural roads will be constructed in accordance with the road standards of Class 3 and improve the transportation network of the whole country to make closer connections between rural areas and urban. The logistics costs will be reduced and transportation efficiency be raised. The "Outline" has also mentioned that the construction should stress on both quality and quantity. This includes upgrading levels of construction technology; strengthening safety protection facilities and road administration; improving passenger and cargo transportation services, service facilities, emergency facilities along the lines.
("CCTV Network", March 4, 2021)
Please pray that the rural road network project can be completed as scheduled in order to make it more convenient for people to travel. Pray that the Lord will enable the government to have a perfect supervisory system which will ensure that the construction can meet the safety requirements and specifications and that cutting corners will not occur.
---
Pray for My Wife
"Today I have taken her to a hospital to do her check-up. Ask the Lord to choose a good doctor to diagnose her. She always feels pain below her neck. She feels tired and likes sleeping! Please ask the Lord let her be healed if she is sick; and remove her fears, worries and fretfulness if she is not sick! May the Lord make her peaceful and joyful, and let her rely on the Lord to show filial piety and respect to her parents and elders! Also ask the Lord to give me the wisdom to make me pray for her every day, and let us become united and handle everything with one accord. Please pray that I will have a compassionate heart to empathize and bear her weakness. Thank the Lord!"
(Audience "Unworthy Brother")
Thank the loving Lord for letting the "Unworthy Brother" care for his wife's body, mind, and soul. Ask the Lord to listen to his prayers and let him firmly believe in the Lord's promise. Blessed are those who rely on Him. The Lord surely listens to the brother's prayers.
---
Positive Power
"To give ordinarily brings about the most extraordinary story." It is a story about a couple who runs a street stall in Guangzhou. They are patients with rare diseases. The husband is a patient with ankylosing spondylitis. 70% of his joints have been necrotic. He can only walk by holding on a wooden board. The wife has a "porcelain doll" disease. She can neither straighten her arms nor walk. Even though the illness has restricted them physically, it cannot stop their kindness. The couple has not made much money and wants to save money to buy a car for traveling. But they are not stingy with good deeds, including daily donation via an online public welfare platform, etc. It is estimated that they have donated more than RMB$100,000 so far. The marriage life of the couple is simple and abundant despite their rare diseases.
("Guangzhou Daily", March 3, 2021)
God looks at the heart of people instead of their offering amount. Please pray that all of us can love others as ourselves, do our parts willingly, take "a good Samaritan" as an example and use practical actions to love those needy around us.
---
Gospel Broadcasting
New Programs: From March 28th, a new program schedule will be carried out of which four new programs of different types are taken in: "Joyous Vine Clubhouse" (radio drama for children), "M&M Conversation" (dialogue between a new believer and his mento), "Whenever I Think of You" (hymn song sharing) and "The Liangyou Pulpit" (pastor quotes, spirituality building).
New Ministries: The programs "Filmanime Lamp" and "Like The Way You Are" on our mainland podcast –BreakPod – have received favorable responses. In January, the total number of audience listening "Filmanime Lamp" exceeded 40,000. In addition, the average monthly downloads of Soooradio last year was 39,998, with an increase of about 77% over 2019. At the end of March there will be a full launch of Sooopodcast, the local podcast ministry. May it be used as a new platform where more potential audiences can be reached.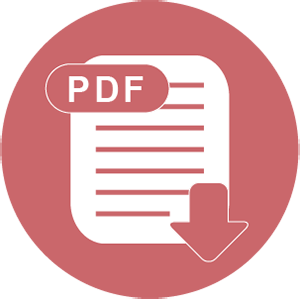 Download