Brightness Needed
"Recently I have met bad guys and bad things. So I feel panicked. Looking at their ugly and hypocritical faces, I cannot control myself and want to repay evil for evil. Every New Year my heart is full of fears. I don't want to bring about unhappiness, but some people always touch your bottom line deliberately. I have prayed for the Lord's presence for countless times. Yet I'm still on my full guard against those wicked people. I need brightness and warmth and the strength from the Lord. My examination results are about to come out. I really want to be admitted. I hope that the Lord will give me grace. What I have dreamed for is obtaining the certificate of admission and becoming the person I want to be. Thank God."
(Audience "Sister Brightness")
May the Lord's love fill the sister's heart to let her experience His love and mercy. Pray that the Lord will heal and establish her so that she will have confidence and hope, and re-establish her relationship with the Lord.
---
Illegal Mining of Sand & Gravel
In order to combat illegal mining of sand and gravel for profit, the Ministry of Public Security in China has set up a 24-hour hotline and reporting channel on platforms such as Weibo and WeChat. River sand is known as the "soft gold" and can be sold as a construction material. This has led to rampant illegal sand and gravel mining activities in the Yangtze River Basin. Some of criminals have committed cross-regional crimes to escape from law enforcement officers with more hidden equipment. Some of them, in the disguise of dredging, carry out river dredging during the daytime and illegal mining of sand and gravel at night time. Some dispatch numerous speedboats to surround law enforcement ships blatantly at high speed, attacking them from both sides and seriously endangering their personnel.
("China News Net", March 5, 2021)
Illegal mining can change the river bed and destroy the waterways. In the process, pouring in waste materials containing mercury pollutes the river water seriously and threatens the safety of the river ecosystem directly. Please pray that the new policy can be effectively implemented to combat this crime.
---
Learning To Face Pressure
"My family are all Buddhist. My classmate's mother led me to believe in the Lord. After that, my academic result improved by leaps and bounds. I felt happy and substantial daily. I slept well after I had read the Bible. After a semester, I began to be arrogant and fall into depravity. I had tried hard to restore my initial faith but to no avail. Although I have entered the best high school, my academic result has been declining constantly after my fall. I'm scolded by the teacher every day. I fail to listen attentively during lessons. No matter how simple the questions are, I cannot do them correctly. My classmates study so seriously, but I cannot study well despite whatever I have done. I have not slept well for 4 years. Various issues such as insomnia, taking sleeping pills, stomach and cervical spine problems, and unhealthy eyes make me exhausted."
(Audience "High School Student")
Please pray for the Lord to give her a peaceful mind so as to entrust her pressure to God and keep her physically and mentally healthy. Also pray that she will see a doctor to check her body function.
---
Is It Bad or Good?
Many factories are worried about the lack of manpower after the Spring Festival. The Dongguan Municipal Government uses the "shared employees" mechanism to alleviate the problem during the epidemic. The mechanism refers to the understaffed companies borrowing staff members from the companies with manpower surplus. It not only avoids layoffs by the enterprises, but also allows the employees to keep their livelihoods and learn more skill. The data from the Municipal Bureau of Human Resources and Social Security, Dongguan reveals that more than 20,000 people have served as "shared employees" since the mechanism was launched last year. At present, this mechanism is only a stopgap measure. Whether or not it will become the norm is still controversial.
("Xinhua News Net", March 5, 2021)
Ask the Lord to give the government the wisdom to formulate relevant policies so as to legally guarantee the mechanism. Pray that the rights and interests of employees will be protected in various aspects such as labor relations, liability for labor injuries, salary payment and liability for breach of contracts.
---
Gospel Broadcasting
New Programs: From March 28th, a new program schedule will be carried out of which four new programs of different types are taken in: "Joyous Vine Clubhouse" (radio drama for children), "M&M Conversation" (dialogue between a new believer and his mento), "Whenever I Think of You" (hymn song sharing) and "The Liangyou Pulpit" (pastor quotes, spirituality building).
New Ministries: The programs "Filmanime Lamp" and "Like The Way You Are" on our mainland podcast –BreakPod – have received favorable responses. In January, the total number of audience listening "Filmanime Lamp" exceeded 40,000. In addition, the average monthly downloads of Soooradio last year was 39,998, with an increase of about 77% over 2019. At the end of March there will be a full launch of Sooopodcast, the local podcast ministry. May it be used as a new platform where more potential audiences can be reached.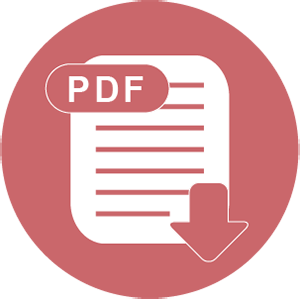 Download