Million in Debt
"I'm a person with debts of over a million! I have hit rock bottom and am struggling if I can start over my business again. Feeling lost in life. What should I do? There are prayers after prayers. And by the messages from 'Streams in the Desert' and radio program, I gain the comfort, encouragement, and strength to live on. Three years have gone, I'm still heavily indebted. When I asked the radio for help on this issue, I was doubtful. It is not that I don't trust Him, I just hesitate if my waiting is by God's will."
(Audience "Confused Sister")
May God of all comfort grant "Confused Sister" peace and strength and let her face her responsibilities bravely and actively in dealing with her debt crisis. Whether on her debt or business may she has peace of mind and blessings of God within and all along.
---
Cancer-stricken Sister
"My fifth sister, who converted to Christ more than a decade ago, has cancer. She keeps serving God despite her leg pain and inconvenience in walking. These two years, she ran back and forth to hospital for chemotherapy. The Lord's grace has been sufficient throughout. Yet this time when she was in hospital, she got fever, pain, and appetite loss. Became feeble. The blood transfusion taken two days ago therefore made her exceedingly painful. Grateful that we six siblings were all chosen by the Lord, despite our tiny faith. We don't live together, nor attend the same church. We can only pray for each other online. Sometimes I go to visit this sister and we pray with one heart. I ask God's mercy and healing upon her to help her recover soon. My mother who is older than 80 has also believed in the Lord for more than ten years."
(Sister Xu)
Pray for Sister Xu's sister. May our healing God help her overcome the pain of illness and be strong enough to face the side effects of cancer treatment. May God remember her and let the care and love of her family become her driving force in life.
---
Gospel Broadcasting
New Programs: From March 28th, a new program schedule will be carried out of which four new programs of different types are taken in: "Joyous Vine Clubhouse" (radio drama for children), "M&M Conversation" (dialogue between a new believer and his mento), "Whenever I Think of You" (hymn song sharing) and "The Liangyou Pulpit" (pastor quotes, spirituality building).
New Ministries: The programs "Filmanime Lamp" and "Like The Way You Are" on our mainland podcast –BreakPod – have received favorable responses. In January, the total number of audience listening "Filmanime Lamp" exceeded 40,000. In addition, the average monthly downloads of Soooradio last year was 39,998, with an increase of about 77% over 2019. At the end of March there will be a full launch of Sooopodcast, the local podcast ministry. May it be used as a new platform where more potential audiences can be reached.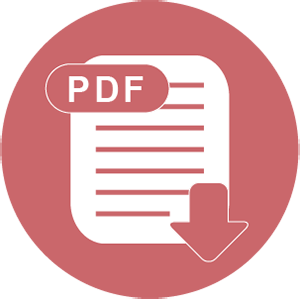 Download