My Mother's Love
"My mother accepted the gospel because of my elder brother's serious illness. God blessed us very much and my elder brother was healed. But he has been mischievous, stirring up trouble and stealing. So my parents really have no solution. My mother has given up her work to concentrate on praying to God. This has lasted for ten years. However, my brother went to jail eventually because of repeated thefts. He finally refrained from the bad habit of theft a year later. He has lived a wandering life outside for a long time. My mother has kept fasting and praying. God has answered and saved him again and again. But he still refuses to repent. He has suffered from various illnesses, including hyperthyroidism and hepatitis B. In short, he has not been safe."
(Audience "Younger Brother")
Please pray for the mother and elder brother of the audience "Younger Brother". It is hoped that the greatness of maternal love and the Lord will move his elder brother confess his sins, repent, accept the Lord's salvation and start a new life of faith.
---
Cats Slaughtered and Eaten
Some internet users revealed that there was a vendor selling uninspected live cats at a market in Xintian County, Yongzhou City, Hunan Province. About a hundred of cats were slaughtered there. The incident drew the attention of the local government. It was found to be true after an investigation. The vendor involved had been seized. Assistance of cat lovers was sought to properly settle the live cats rescued from the market. In order to further crack down on illegal animal trading, search and rectification of all markets in the county have been carried out. The slaughter and sale of live cats have been strictly prohibited. The sources of the live cat purchase channel have been traced to cut off the sale chain.
("China News Net", February 5, 2021)
Please pray that the government will strengthen education to promote a civilized food culture. Also pray that relevant policies will be implemented to severely punish illegal activities of hunting, breeding and trading of wild animals for the purpose of eating; and to eradicate consumers' purchase and eating.
---
Finding Jesus
A group of interested people has published a book about a Muslim's conversion to the Lord, "Seeking Allah, Finding Jesus". It is about the life testimony and religious discussion of Dr. Nabeel Qureshi, who has grown up in the States. It also helps many Muslims re-recognize their faith and find Christ. The book has been translated with Muslim religious terms for free Internet download. It is learnt that an authorization of the original publisher has been recently obtained to produce audio book. FEBC is responsible for the production of the Muslim radio program, "Grace and Truth". Our colleagues have also strived to obtain the authorization. They will share this life testimony through broadcast. They hope to reach Muslims more widely, lead them to think seriously about their faith, and let them find Jesus on the way of seeking Allah.
Please pray for the gospel ministry for Muslims and the spread of the book online, production of audio books, and the recording and broadcasting of the program. Ask the Lord to use Dr. Qureshi's writings. Although he has died young, his life testimony and faith pursuit still speak.
---
Gospel Broadcasting
Towards a new normal: FEBC Hong Kong is going towards a new era, a new environment and a new normal. We all need to make new arrangements and new attempts in various aspects of operation, production and management. The minds of the colleagues are required to be renewed frequently to test and approve the Lord's good will in order to move forward. They need to look up to Heavenly Father's timely supply. Please pray for us.
Bachelor of Ministry Program: LTS launched the "Bachelor of Missionary" program in January 2021 to equip believers serving churches. It is suitable for church leaders and preachers. At the same time, it allows the current LTS graduates to be further equipped to enhance their knowledge, and studying and serving abilities. It is hoped that they will become more holistic spiritual leaders and that the effectiveness of pastoral care of the Mainland churches will be increased.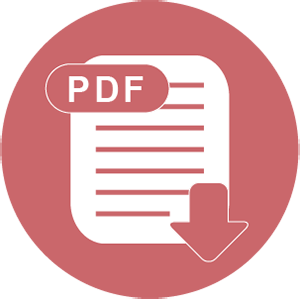 Download