Losing my Son
"The pain of losing my son is so excruciating that it is like my sins that even my belief can't be of help. Since his death, I have locked myself up. I do neither scripture reading nor attending any church gatherings, for fear that someone would raise his name before me. My son was baptized since early childhood. He however stayed away from God due to his work in Angola. He was an interpreter and he drank too much until he lost his life to GI bleed at the end. The poor medical services in Angola couldn't save the tragedy. I do not dare to unfold to others of his death. We were the only Christians in the family and I pray with tears every day. Even at the expanse of my own soul, I pray that the Lord would put the name of my son in the Book of Life. If a person earns the world but loses his son, what shall I use to change back the life of my child?"
(Audience "Despairer")
Pray for Sister "Despairer" and ask the Lord to fill her and comfort her with His love. By the grace of the Lord, may she overcome her pain and brave to live anew.
---
Heart-warming Move
Because of the repeated epidemics in Hebei, many people have echoed the government's call of "Celebrating CNY locally". Despite the inability to return home for Spring Festival, they were not uncared for. In Jinan, Mr. Xin the owner of a youth hostel, provided free beds for the non-locals who could not go home to celebrate. Anti-epidemic materials, such as masks and alcohol, were given whilst all the guest rooms were sterilized every day. To support the good deeds of Mr. Xin, some people would leave a message when booking a room saying that their payment was used to subsidize Xin's expenses for his generosity. In addition, some people also sent in eight cartons of milk as New Year blessings for these guests.
("CCTV Net", February 5, 2021)
It is beautiful when there are tolerance, respect, mutual help and love in the society! Pray for the openness of everyone in accepting the unlikeness and to watch over each other in times of adversity. May God's love be poured upon everyone to let more to believe in the Lord.
---
Internet Fraud
"I was born in a Christian family, but I chose an unbeliever husband and left God for a long time after marriage. I have been a full-time housewife. But unfortunately, my husband lost RMB 2 million dollars in business; I therefore wanted to help make some money at home. I started to invest in stocks since July last year and was victimized by Internet fraud, causing me a loss of more than 300,000 dollars. I was overwrought as most of the money was borrowed. I am sorry for my greediness. I am a sinner and have offended both God and my family. Now I can't face my husband and the in-law's family who are all Buddhists. I have lost my direction. I've been seeking God and He shows me His presence. Thank Lord and may He make a way for me."
(Audience "One Sister")
Pray for "One Sister" that her faith in Him will be strengthened. The Lord is a refuge for the oppressed, and a stronghold in times of trouble. May Sister be brave to come before God in repentance; apologize to her husband and admit she has been conned.
---
Bag of Tricks
Located in the southwestern border of Pu'er City, Yunnan Province, adjacent to the Golden Triangle, there is a serious problem of cross-border drug trafficking. To hide drugs, criminals have used backpacks, shampoo, coffee, etc. to prevent them from being discovered by border guards. Recently, the city's public security unit cracked two consecutive drug smuggling cases. They used the hollow section of oil pipes and the interlayer of books to store drugs. More than 3kg of drugs were seized, and two suspects arrested. Since last year, a total of 84 drug cases have been intercepted at the Pu'er border in Yunnan, arresting 60 suspects and having a seizure of nearly 500kg of various drugs and 150 tons of precursor chemicals.
("China News Net", February 4, 2021)
For the impact of the drug problem, I ask God to help the government to combat drug crimes. Pray for those who are bound by drug addiction and may they be helped by the gospel. Pray also that more people are willing to offer timely and practical assistance.
---
Gospel Broadcasting
Towards a new normal: FEBC Hong Kong is going towards a new era, a new environment and a new normal. We all need to make new arrangements and new attempts in various aspects of operation, production and management. The minds of the colleagues are required to be renewed frequently to test and approve the Lord's good will in order to move forward. They need to look up to Heavenly Father's timely supply. Please pray for us.
Bachelor of Ministry Program: LTS launched the "Bachelor of Missionary" program in January 2021 to equip believers serving churches. It is suitable for church leaders and preachers. At the same time, it allows the current LTS graduates to be further equipped to enhance their knowledge, and studying and serving abilities. It is hoped that they will become more holistic spiritual leaders and that the effectiveness of pastoral care of the Mainland churches will be increased.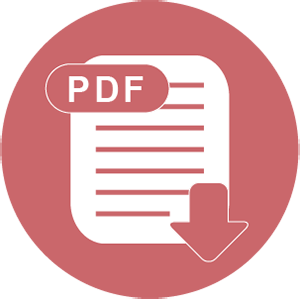 Download