Feeling Lonely
"I'm 27 years old. I am poor in socializing. When I mix with youngsters I can never be as cheerful and talkative as they do. Even in front of young kids, I am still at a loss for words. Days around Spring Festival or holidays are therefore nightmares for me because there will be many family gatherings with relatives whom I find hard to cope with. While they are having a jolly time talking and laughing, old or young, I feel alone and left out. Seems that I have nowhere to rest my soul; no one to talk to and nothing I can tell… I am still seeking the answer from the Bible. Being so dull and aloof, I am doubtful if someone will ever be attracted to me! Besides, I wish my family all become Christians."
(The audience "Distressed")
Pray for audience "Distressed". May she learn to accept herself and open to communicate with others. Remember her family and may all the members be saved and called upon the name of the Lord.
---
Environmental Beautification
After realizing the importance of sustainable ecological development, implementation of landscaping plans of Beijing's sub-center is in full swing during recent years. More than 100 key greening projects are well under way, adding about 250,000 mu of greenery including parks, forests, country parks and wetlands. An example is the Central Green Forest Park. It's located in Tongzhou District, Beijing, which was used to be an old canal and the site of a chemical plant. After ecological restoration and large-scale landscape construction, it has become a good place for citizens to relax. This year, a series of projects will continue to further improve the pattern of green space of the Beijing's sub-center.
("Xinhua News Agency", February 5, 2021)
Nature is God's creation. Pray that everyone knows how to cherish our resources and care for each plant. The government's planning is not just cosmetic measures; various environmental protection policies will stay on to allow a harmonious coexistence between human and nature.
---
Finish Reading the Bible
"After having finished reading the entire Bible, I am confused about what to do next! I haven't read the Bible for many days since then, just occasionally popped into some radio programs or articles from official site of Christianity. Several times when I opened the New Testament, I quitted after flipping through for a few chapters. I struggle: Don't we Christians have to read the Bible and pray every day to get close to God? What's wrong with me then, or am I too busy? This is only an excuse, as I believe there is a will there is a way. Every night after work, I also have to do housework and tutor my children. I am so tired and have not much time to pray. With God, do I simply want to get it over at the end of the day? How can I make a change?"
(Audience "Companion")
Pray that Sister "Companion" can refresh her relationship with God, to experience the sweetness of His words and the fullness of peace and joy in His presence. May Sister "Companion" be attracted again by God's words of love.
---
Keys to Better Education
At the National Education Work Conference held a few days ago, the Minister of Education Chen Baosheng delivered a speech, emphasizing the need to manage schoolwork, sleep, mobile phones, reading materials, and physical fitness of primary and secondary school students. Schoolwork at primary level should all be finished at school; For middle and high school, all homework should be relevant to the syllabus. About sleep, sufficient sleeping time for children is required for the well-being of their physiological development. When comes to mobile phones, students are prohibited from bringing mobile phones into the classroom. Regarding the reading materials, students are recommended to read those on the list provided. Finally, in terms of physical fitness, schools are required to comprehensively improve the physical and psychological quality of students.
("The Paper", February 7, 2021)
Pray for educators and parents. May the Lord grant them wisdom to help build correct values system and deliver the textbook knowledge to the next generation so that these children can obtain good living habits and grow to become physically and mentally strong.
---
Gospel Broadcasting
Towards a new normal: FEBC Hong Kong is going towards a new era, a new environment and a new normal. We all need to make new arrangements and new attempts in various aspects of operation, production and management. The minds of the colleagues are required to be renewed frequently to test and approve the Lord's good will in order to move forward. They need to look up to Heavenly Father's timely supply. Please pray for us.
Bachelor of Ministry Program: LTS launched the "Bachelor of Missionary" program in January 2021 to equip believers serving churches. It is suitable for church leaders and preachers. At the same time, it allows the current LTS graduates to be further equipped to enhance their knowledge, and studying and serving abilities. It is hoped that they will become more holistic spiritual leaders and that the effectiveness of pastoral care of the Mainland churches will be increased.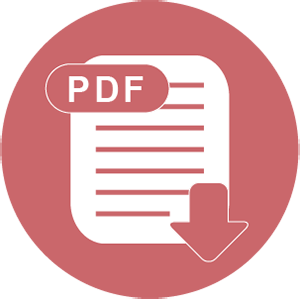 Download