Can Sacrifices be Eaten?
"Can my children eat sacrifices? If I interfere with them, my mother-in-law and husband will not be happy. They think that the children belong to their family. After all, the children cannot help the temptation of delicious food and keep asking: Can it be eaten? I tell them in private that they cannot, and I will buy if they want to eat. Sometimes the children do not eat because they are afraid to make me unhappy. But sometimes they still eat. When I talk about this issue more, my mother-in-law will be unhappy. I am very distressed. The first bowl of dumplings we made is always placed on the altar to worship idols. These dumplings have been made by me and her together. So is this regarded as my indirect worship of Satan?"
(Sister Liu)
Please pray that the Lord will guide Sister Liu to maintain a good testimony in her family so that her mother-in-law and husband will witness her godliness and respect her willingly. Also pray that the sister can enjoy peace in the truth.
---
Pray for My Family
"I once walked through the valley of the shadow of death. Currently I have peace and joy in my heart. Please pray for my eldest daughter's marriage. She is in love with a man who is an unbeliever. Please ask the Lord to prepare for her a man and let her know that she should not have pre-marital sex. Also pray for my youngest son. He is indulged in the use of his cell phone every day and he cannot control himself. Ask the Lord to let him have the ability to discern so that he will not be addicted. I am willing to entrust my children to the Lord so that they will become the tools the Lord likes. Please pray for the health and spiritual life of my mother and wife. Also pray for my three elder sisters and their families, and for the families of my father-in-law and my wife's elder brother. Ask the Lord to choose them. Also pray for the small church of our village."
(Brother Li)
Please pray for Brother Li's family so that the family can realize the Lord's love through his experience and life testimony. Ask the Lord to listen to the brother's prayers and bless his family.
---
Gospel Broadcasting
Towards a new normal: FEBC Hong Kong is going towards a new era, a new environment and a new normal. We all need to make new arrangements and new attempts in various aspects of operation, production and management. The minds of the colleagues are required to be renewed frequently to test and approve the Lord's good will in order to move forward. They need to look up to Heavenly Father's timely supply. Please pray for us.
Bachelor of Ministry Program: LTS launched the "Bachelor of Missionary" program in January 2021 to equip believers serving churches. It is suitable for church leaders and preachers. At the same time, it allows the current LTS graduates to be further equipped to enhance their knowledge, and studying and serving abilities. It is hoped that they will become more holistic spiritual leaders and that the effectiveness of pastoral care of the Mainland churches will be increased.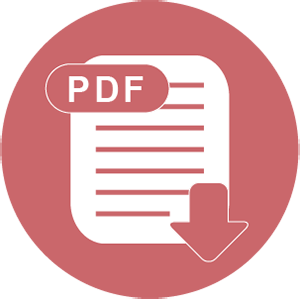 Download