God Opens the Way
"I used to be the pastor of a church of cell groups. I'm 35 years old, unmarried. At that time, a married sister who is almost 50 years old has been approaching me constantly. She has even kept hinting that she wants me to be with her. She has also used all means to destroy the relationship between me and other Christian sisters. Once she knows which single sister I have connection with, she makes troubles for us. I don't know what to do. I'm so helpless. I have fasted for a few days to seek God. Then God has opened a way out and given me a vision of going to Ganzi Autonomous Prefecture. He has also opened a way for me by preparing my job as a seaman. I'm a chef on board at present. Please pray for my service and marriage. Ask God to protect me and lead my way in future."
(Brother Tang)
Thank God for Tang's firm will. Please pray that God will guide him so that he will have an opportunity to lead people to the Lord in the new workplace. Ask the Lord to prepare a suitable sister who will walk with him throughout his life and path of ministry.
---
Behind Appellations
There are age-related appellations are very popular in China currently, such as "little elder sister", "little elder brother", "greasy uncle" and "middle-aged girl", etc. They seem nice, but not everyone likes them. China Youth Daily has conducted a survey of more than 2,000 respondents through a questionnaire network. More than 60% of the respondents mind the age-related labels. The reasons include the influences of these labels on social interaction, workplace, dating and marriage. They also affect some people's social image and self-perception. By comparing, it is found that those born in the 90s are the group who cares most the age-related labels, and that nearly 70% of the respondents have replied that they mind.
("China Youth Net", January 7, 2021)
Although popular appellations are welcome, it does not mean that everyone accepts them. Please pray that all people will know how to respect one another while calling others, and that they will not discriminate against other people because of differences in age, gender, age, race, religion, etc.
---
An Elderly Knocked Down
My father was hit by a bamboo in his left eye and his eye tube was ruptured. He has undergone three surgeries and is still receiving treatment. Please pray for my father! My elder brother knocked down an old man when he was riding on a motorbike. This elderly, uncle Xiang family has asked my elder brother to pay him medical expenses amounting to RMB 60,000. Furthermore, my father has spent tens of thousands of medical expenses for healing his eye. Recently Uncle Xiang has gone to Wenzhou Hospital for re-examination. Please pray that God will let my father's eye recover as soon as possible and Uncle Xiang come home in good health. Also pray that my family and Xiang's family will have a reasonable way to sort out the payment for medical expenses. I wish that it will be reduced a bit because my brother's finance is under great pressure."
(Sister Qian)
Please pray that the Lord will enable her family to take up the responsibility for the injured and to negotiate on the compensation issue properly. Also pray for her father with eye injuries and recover smoothly.
---
To Relieve Nostalgia
The CNY is a day to reunite with family. However, since the epidemic, governments have urged citizens not to travel afar but to stay at their workplaces for the holidays. It may be a comfort for not returning homeland if workers can have their hometown cuisine. There are restaurants in Shanghai which offer CNY dishes of cuisines in various places, such as Sichuan, Yangzhou, Suzhou, Hainan, Guangdong, etc. These dishes are made to relieve the nostalgia of outsiders. In addition, the restaurants prepare a variety of packaged meals for families of two to four who choose "no home return, no gathering". They echo the "food wise" culture with appropriate food quantities to reduce waste.
("China News Net", January 6, 2021)
Please pray for people who choose not to return to their hometowns so that they can still reunite with their family in other ways. Also pray that various local governments can implement epidemic prevention measures in public places so as to reduce the risk of virus transmission during the CNY travel period.
---
Gospel Broadcasting
Getting ahead with "5Ps": Basing on the inspiration received from the God, leaders of FEBC Hong Kong is moving forward with the "5Ps": People, Program, Platform, Promotion and Partnership. Global economy is experiencing a downturn under the gloom of the pandemic, but with faith we will look to the presence of God's grace and strive towards the goals set.
Noontime Live Broadcast: Radio Liangyou's new program "Gimme Five", broadcast live online every Monday to Friday in the afternoon. We pray that the program will help to expand the audienceship, spread the gospel and train up young colleagues to participate more in live broadcasting. Pray also that the God will strengthen them and use the ministry.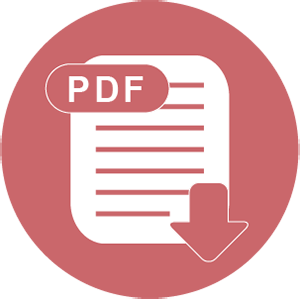 Download