God's Love Can't Be Felt
"I have believed in God since my childhood. I'm now 27 years old, but I still cannot feel God's love. The gap between teachings and real experiences of God is great. I have tried to be submissive, yet it is hard to be embraced by God's love. My childhood experience of being abused has been torturing me and affecting my spirit, soul and body up to now. I cannot find a way out in my environment. I want to rely on God, but I don't know how to feel the sense of security from God, and how to trust that He loves me and helps me. The situation has not improved for so many years. I cannot turn to be strong amidst all kinds of domination, contradictions and pains. I feel being hurt all the time, whether from my family or church. Although my body is lacerated and bruised all over, God is indifferent. I have tried to seek help and participated in services, but I still cannot experience God's love and healing after so many years of efforts. I have neither power nor hope. I even have no motivation to be healed urgently."
(Sister "The Lost")
May the God's love fill her heart to let her experience love and compassion. Please pray that God will heal her and build her up, and make her have confidence and hope. Also pray that she can re-establish her relationship with the Lord.
---
Tactics to Lift out of Poverty
Shanxi is one of the poor provinces in China. The local government has taken corresponding measures; such as provide training for people to increase their employment opportunities. During the epidemic, the government have also contacted employment units in other regions to collect information on job vacancies, and then provided referral services and even point-to-point special vehicles to help workers go out for work. In the New Year's Day, Shanxi has organized services involving more than 11,000 exported labors. Their job locations including Beijing, Zhejiang, Jiangsu, Guangdong, Shaanxi and Shandong.
("China News Net", January 6, 2021)
There is a disparity between the rich and the poor in different provinces in China. Ask the Lord to look after the people living in poverty and give them a chance to lift out of their predicament. Also pray that they will not forget to seek the plentifulness of their hearts and obtain abundant life by knowing the Lord.
---
An Elderly Knocked Down
My father was hit by a bamboo in his left eye and his eye tube was ruptured. He has undergone three surgeries and is still receiving treatment. Please pray for my father! My elder brother knocked down an old man when he was riding on a motorbike. This elderly, uncle Xiang family has asked my elder brother to pay him medical expenses amounting to RMB 60,000. Furthermore, my father has spent tens of thousands of medical expenses for healing his eye. Recently Uncle Xiang has gone to Wenzhou Hospital for re-examination. Please pray that God will let my father's eye recover as soon as possible and Uncle Xiang come home in good health. Also pray that my family and Xiang's family will have a reasonable way to sort out the payment for medical expenses. I wish that it will be reduced a bit because my brother's finance is under great pressure."
(Sister Qian)
Please pray that the Lord will enable her family to take up the responsibility for the injured and to negotiate on the compensation issue properly. Also pray for her father with eye injuries and recover smoothly.
---
Alarming Privacy Leakage
A doctor in Hangzhou was sentenced to five days' administrative detention for deliberately leaking a patient's privacy. The identity information and contact number of an asymptomatic infected person who was diagnosed with COVID-19 were widely spread via the Internet. After investigation, it was discovered that the doctor involved had forwarded the relevant report to a WeChat group. The leakage incident also let the other two people to take the opportunity to spread rumors. They were sentenced to administrative detention for seven days. This is not the first time a similar case has occurred in China. In the era of big data, how to ensure the security of personal information has become a social topic of public concern.
("Xinhua Net", January 7, 2021)
Please pray that the government and hospitals will take corresponding measures to ensure that the personal data collected for the epidemic is handled properly and protected safely. Also pray that they can prevent the accidental leakage from causing the public to guess a patient's identity and triggering "cyber-bullying".
---
Gospel Broadcasting
Getting ahead with "5Ps": Basing on the inspiration received from the God, leaders of FEBC Hong Kong is moving forward with the "5Ps": People, Program, Platform, Promotion and Partnership. Global economy is experiencing a downturn under the gloom of the pandemic, but with faith we will look to the presence of God's grace and strive towards the goals set.
Noontime Live Broadcast: Radio Liangyou's new program "Gimme Five", broadcast live online every Monday to Friday in the afternoon. We pray that the program will help to expand the audienceship, spread the gospel and train up young colleagues to participate more in live broadcasting. Pray also that the God will strengthen them and use the ministry.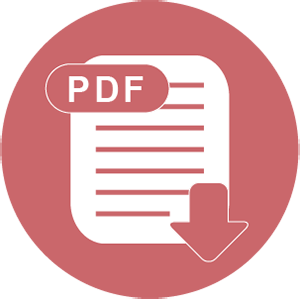 Download