Inner Darkness
"Every time when my uncle and aunt come to my home stirring up troubles, images of brutal revenge would run through my mind. If there had had no God in me, I would have hurt them. Instantaneously, I realize how a horrible sinner I actually am! I used to see my uncle and aunt as devils, but now I find myself the true one. When there is disagreement, I usually hold my breath or simply get it through hollowly. But when irritation intensifies, my inner darkness comes out. As I am so much like my uncle and aunt, should I then treat them as I do to myself, or kinder?"
(Audience "Xiao Hei")
Grateful that with the light of the Holy Spirit audience "Xiao Hei" sees the evil and darkness in her. May her spiritual life grow and get strong to break away from the control of her inner darkness. Pray also for her uncle to see the great love and forgiveness of the Lord through the good testimony of sister.
---
Good Man Good Deeds
In the county town of Pingxiang, Xingtai, Hebei, the acts of a veteran surnamed Kang has moved his neighborhood by his unfailing love to his sick wife on the one hand and supports to his poor folks to get out of poverty on the other hand. Kang is then given an honorary title of "Good Man in Pingxiang." His wife has been paralyzed in bed due to cerebral hemorrhage in 2006. In addition to his own business and raising children, he also looks after his wife in every possible way, such as helping her change diapers, do rehabilitation training, and prepare Chinese herbal medicine. Not only is he a model husband, in 2009, he initiated the establishment of Pingxiang County Weimin Pepper Professional Cooperative, which successfully led more than 5,000 farmers to increase their income and improve their quality of life.
("China News Net", December 8, 2020)
Be grateful for this veteran and pray that people can set mind not to be tempted by one's own cravings. May everyone be happy to serve others, not only to a few that they know, but also to those they do not.
---
A Fanatic
"When I was in middle school, a good friend and I were both enthusiasts in radio broadcast. I had a shortwave radio at home; and being interested in international broadcast, I have heard of Radio Liangyou that time. Despite studying in a Christian school, I was not religious. Never been to church until my high school graduation. It was an evangelistic meeting and I began a new spiritual life. My faith used to be small. But after a series of events, I decided to return to the church and got baptized. As a wireless fanatic, I bought a shortwave radio to listen to Radio Liangyou. It had benefited me a lot. Nevertheless, work and further studies took me away. Thanks to the Lord that a friend has recently helped install a shortwave antenna on the roof of my house that can I now listen to the gospel radio again."
(Audience "Fanatic")
Grateful to hear that audience "Fanatic" has rejoined our family of Radio Liangyou. May he be spiritually helped and have good serving and testament of God in church.
---
Difficult Job Market
The Ministry of Education and the Ministry of Human Resources and Social Security of China announced that college graduates are expected to reach 9.09 million in 2021. Under the impact of the coronavirus, graduates have to face severe and complex employment prospects. The two Ministries held meetings to encourage all regional education departments and schools to expand job opportunity for the graduates, such as recruiting more research assistants and enlarging the "Second Bachelor's Degree program". Moreover, state-owned enterprises and medium, small, and micro businesses are encouraged to create more positions for graduates who are also called on to serve in urban or rural communities.
("The Beijing News", December 1, 2020)
Pray for the future of graduates, whether to study or to work, may the Lord give them peace of mind and be free from any fear of the unknown. Let them have wisdom and insight to choose the path ahead.
---
Gospel Broadcasting
2021 Broadcasting Theme: "Come, Follow me!"
In 2021, we will encourage the listeners to seize the opportunity to respond to the Lord's call by being determined to follow the Lord. They can start from confession, repentance and renewal of life, and then follow the Lord as His true disciples and save people for the Lord's sake! We have prepared a series of materials and training courses for listeners to equip the believers to lead people to the Lord.
New Version of Website: Radio Liangyou launched the new version of its website on September 21 last year. It is more refreshing and convenient to use. The responses of both co-workers and audience are positive. Last October, a new column of "Testimonies from Listeners" was also launched to publish testimonies of the listeners who have believed in the Lord and have benefited through Radio Liangyou. These testimonies are the fruits yielded by your prayers and participation together.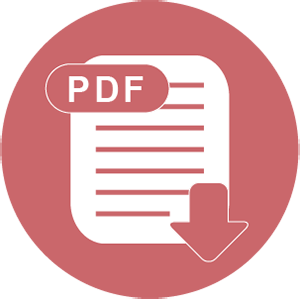 Download