At the Crossroads
"I'm going to take a master's degree in the Composition Department of the China Conservatory of Music (at the East China Theological Seminary) in Beijing. Its learning atmosphere is however doubtful as their cultural classes opened for arts students are less sophisticated. I also concern that their emphasis in ethnic music may shatter my devotion to sacred music. Will I lose my original intent? Will I be assimilated or brainwashed? Worried that I will not learn much music knowledge but a waste of time at the end. I feel very anxious. I don't have the devotion and faith of Daniel. Moreover, mathematics was always my fondest subject, but the stress caused by obsessive-compulsive disorder forced me to drop out of school. I then started learning music. Very tangled! I wish I knew what God wanted me to do with my life"
(Sister Feng)
Pray that the Lord will make a way and let Sister Feng see His lead and know about her own gift. Honor our God prior to any decision to make, and under no circumstances should she glorify God without losing her initial intent.
---
Tax-related Crime
The "three-fake" illegal acts refer to "fake enterprises", "fake exports", and "fake declaration". A false claim of business operation is aimed to conduct false invoicing; and to enjoy tax rebates or tax reliefs for the pandemic with the use of fraudulent export declaration information. The State Administration of Taxation earlier announced that a joint campaign with the Ministry of Public Security, the General Administration of Customs and the People's Bank of China was launched. Many "three-fake" violation cases were cracked in Guangdong, Chongqing, Sichuan, Ningbo, Fujian, and Shenzhen. The Sichuan case involved the highest amount of money through which its illegal production and sale of fake invoice software and the issuance of fake invoices caused tax evasion of RMB 23.2 billion.
("China News Net", December 7, 2020)
Pray that the law enforcement departments understand their know-how to combat tax fraud by fair means and allocate the tax revenue aptly; and, people who have engaged in tax evasion should make self-reflection and be willing to repent and quit all the wrongs.
---
Pray for my Family
"I praise God and thank Him for the grace and blessings. He first chose me and my mother, then my younger sister. He has changed our lives. I sincerely ask you to pray for my mother-in-law who is very tough and superstitious. She worships false gods and prohibit me from preaching the gospel to my family. She forces us to follow her. If my mother-in-law can repent and be saved, that will certainly bring good changes to her children and grandchildren. Please pray for my father who is in 80s. We hope that he can repent and be saved in his lifetime. In addition, pray for my daughter-in-law. She has been married to my son for almost three years. When she got miscarriage, my mother-in-law got someone to play superstitious ritual behind my back. Please help me Lord."
(Sister Liu)
May the Lord let Sister Liu be brave to preach the gospel to her family so that her mother-in-law can be free from the bondage of idols and have hopes because of knowing the true God. Pray also for the mercy and blessings of God on the pregnancy of sister's daughter-in-law.
---
Dispute on Rights
Dismissal during pregnancy, sexual harassment in the workplace, domestic violence… In the face of tragic experiences, women choose to speak out through the Internet to solicit influence and support for themselves; but at the same time, some are found to involve false or exaggerated facts. For example, a mother in Guangzhou complained on Weibo that her daughter who suffered from asthma was punished by a teacher to vomit blood and was sent to the hospital for emergency treatment. It was later confirmed that the "blood" was cosmetics. Enthusiastic netizens who conduct "doxing", verbal criticism, and even send threatening messages before knowing the facts may create new victims "in the name of their kindness."
("Xinhua News", December 7, 2020)
Posting an issue of human rights online can help create public pressure, but also a "double-edged sword." Pray that netizens are rational and self-controlled and avoid doing harm to the innocents.
---
Gospel Broadcasting
2021 Broadcasting Theme: "Come, Follow me!"
In 2021, we will encourage the listeners to seize the opportunity to respond to the Lord's call by being determined to follow the Lord. They can start from confession, repentance and renewal of life, and then follow the Lord as His true disciples and save people for the Lord's sake! We have prepared a series of materials and training courses for listeners to equip the believers to lead people to the Lord.
New Version of Website: Radio Liangyou launched the new version of its website on September 21 last year. It is more refreshing and convenient to use. The responses of both co-workers and audience are positive. Last October, a new column of "Testimonies from Listeners" was also launched to publish testimonies of the listeners who have believed in the Lord and have benefited through Radio Liangyou. These testimonies are the fruits yielded by your prayers and participation together.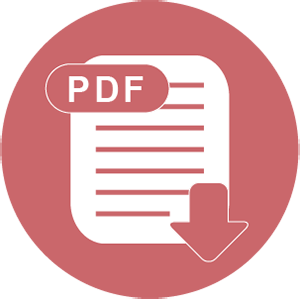 Download