Ganzi Tibetans
"We came to Tibetan Autonomous Prefecture, Diqing, Yunnan and Tibetan area to preach the gospel. Here almost all Tibetans are Buddhist. There is no Christian and church. Please ask the Lord to open the door of preaching the gospel in Tibetan area, and make the unreached Tibetan abandon their idols and accepts God. In God's love, whether the king or common people, all need God's salvation. So our great commission is to preach the gospel to them. We owe them the debt of the gospel regardless of their race or color. Pray that the way ahead of the preaching ministry can be guided and kept by our heavenly Father every day."
(A brother)
Please pray for the brother's team. Ask the Lord to use their ministry in Tibetan area and provide them with what they need. Pray that the hearts of the Tibetans will be opened to know the true God and that God will choose them to become the Lord's children.
---
What to Do
"Last year my husband encountered some difficulties and someone recommended your programs to him. In fact, I have known Radio Liangyou very early because my mother and grandmother have listened to the station for many years. Listening to Radio Liangyou makes me feel at ease and calm. Currently my family faces a significant choice. How should I rely on my Heavenly Father to face the decision? I have never had a child because of my health problem. I have been receiving medical treatment in recent years. I am in my 40s. My doctor's advice looks hopeless. But my family wants to choose an alternative way out which is basically the way of 'Ishmael's birth'. I dare not to do so and feel that it is improper. My husband also has the same mind. But he is the kind of man who accepts the opinions of relatives more. My spirit is very weak at present. The elders are more persistent and have put pressure on me."
(Audience "Grace")
Ask the Lord to enable "Grace" and her husband to face their relatives in unity and to have the faith to rely on the Lord. Pray that they will persevere and make the right choice.
---
Gospel Broadcasting
2021 Broadcasting Theme: "Come, Follow me!"
In 2021, we will encourage the listeners to seize the opportunity to respond to the Lord's call by being determined to follow the Lord. They can start from confession, repentance and renewal of life, and then follow the Lord as His true disciples and save people for the Lord's sake! We have prepared a series of materials and training courses for listeners to equip the believers to lead people to the Lord.
New Version of Website: Radio Liangyou launched the new version of its website on September 21 last year. It is more refreshing and convenient to use. The responses of both co-workers and audience are positive. Last October, a new column of "Testimonies from Listeners" was also launched to publish testimonies of the listeners who have believed in the Lord and have benefited through Radio Liangyou. These testimonies are the fruits yielded by your prayers and participation together.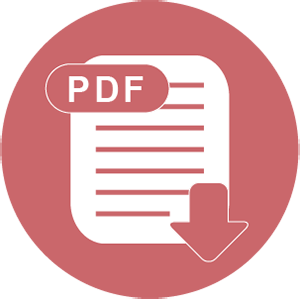 Download