Religious Difference
"I was introduced to my girlfriend through the church. Having known each other for more than four months, I gradually realise that she does not have any feeling for me. I learnt that her ex-boyfriend was very good to her and they felt deeply for each other. They broke up because they had different religious beliefs. She does not feel any love for me. She met her ex-boyfriend recently and they were still entangled in the issue of their religious difference. She told him she had a new boyfriend but she was undecided. Eventually she chose me. She promised we would sit down and talk things over and she would not see her ex-boyfriend again. However, up till now, I just do not have any sense of security. Pray for me so that I know whether God makes us for each other."
(Listener "Angel")
Pray that the Lord will give Brother "Angel" the wisdom to manage his relationship with his girlfriend so that they are well-prepared spiritually before entering marriage. Pray also that he will further encourage his girlfriend to find with him a direction to serve the Lord and to grow together in the church.
---
Clearing Out the Underworld
In China, "underworld forces" refer to organised criminal syndicates and the power that shelters these criminal organisations is called the "protective umbrella". The National Anti-gang Office held a press conference earlier to reveal statistics on its recent work. Among the 111 cases handled, 1,151 gangsters were convicted, and 4,193 officials were investigated and punished for being involved in underworld forces, crimes, corruption and acting as "protective umbrellas". More than 1,211 billion dollars' worth of capital was investigated and impounded, withheld and frozen. Officials emphasised that they will continue to crack down hard on underworld forces and thoroughly investigate old cases in the backlog.
("Legal Daily", November 4, 2020)
To eradicate crime is a long process while investigation work also causes a lot of controversies. Pray for the public servants concerned that they will conduct strict and evidence-based investigations so that the guilty will be brought to justice.
---
Sudden Illness
"My seven-year-old child suddenly fell ill. The doctor said that the child would not be able to bear the emission of the retained body fluid in one go. Therefore, they treated the child's pleural effusion and intestinal edema first. The blood test results revealed that the child was seriously deficient in protein which led to severe anemia. His physical condition was very poor. He was given traditional Chinese medicine recently and his condition had slightly improved. The hospital recommended that he seek treatment in the kidney specialist hospital in Sichuan Province. When he set off for the hospital, his bones were all jutting out and his hair fell off. He was very weak. However, he was particularly happy and high-spirited."
(Sister Zhang)
Pray that the Lord will help Sister Zhang's child and her family to rely on the Lord and turn to Him for His healing. Pray that the child will receive appropriate treatment, the Lord will relieve his pain and he will experience the Lord's protection and healing.
---
Statistics on Flooding
This year, flooding occurred frequently, lasting longer and affecting a more extensive area. Devastated fields and houses were everywhere. Losses were heavy. The Fire and Rescue Bureau reported the relevant statistics. Up to the date of the press conference, the Fire and Rescue Team had participated in more than 20,000 rescues which totalled around 230,000 rescuer-times, saved more than 50,000 people trapped, evacuated and transferred about 160,000 people, transported some 2,000 tons of supplies, reinforced up to 26 kilometres of dykes, drained more than 17 million cubic metres of flood water in urban and rural areas, and carried out epidemic prevention, disinfection and pest control work which covered a total area of 470,000 square metres.
("China News Net", November 5, 2020)
Flooding occurs year after year. The disaster is both natural and of man's own making. Pray that the government can carry out the post-disaster reconstruction work as soon as possible and that there will be better preventive measures in the future.
---
Gospel Broadcasting
New "Podcast" Ministry: "Podcast" has once again become popular in China. In 2019, it has been growing at a rate of hundreds of times, absorbing the highly-educated 25 to 35-year-old generation. Seeing this big threshing floor, our young colleagues formed a project team to produce new programs for the Chinese "podcast" market, hoping to reach out to the generation of young unbelievers. The new program is expected to be officially launched in early 2021.
Bachelor of Ministry: Starting from January 2021, Liangyou Theological Seminary (LTS) will launch a new "Bachelor of Ministry" Degree program, to further equip our graduates from both the fundamental and the advanced diploma programs, and to upgrade the effectiveness of Christians serving in pastoral roles. Please pray for the publicity and the enrollment of the new program, that many may be blessed.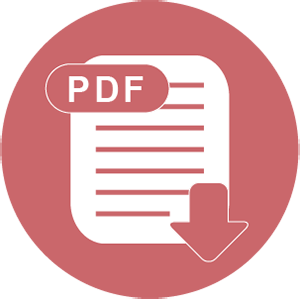 Download